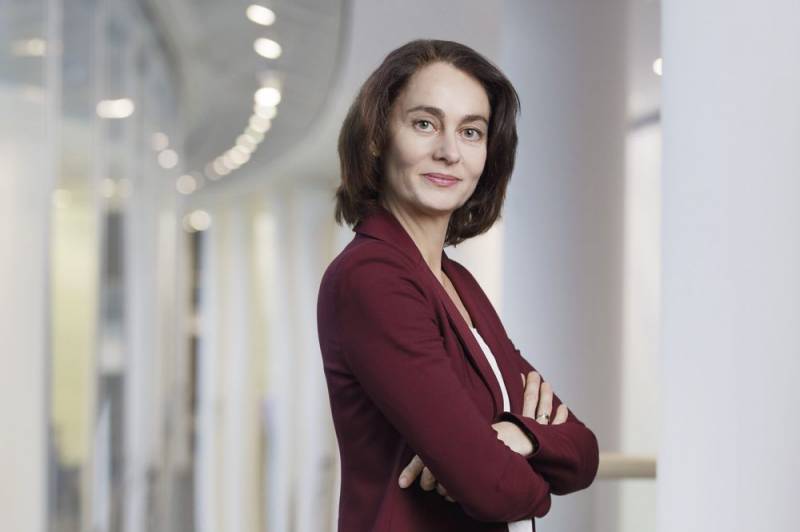 The European Union likes to talk about an early end to the war in Donbass, while doing everything to ensure that the conflict lasts as long as possible. For example, European functionaries have repeatedly proposed expanding the existing Normandy format (France, Germany, Ukraine and Russia) by involving the United States and Great Britain in the negotiation process.
Another confirmation of the unwillingness of certain groups in the West to put an end to the war in Donbass was the interview of the Deputy Chairman (Vice President) of the European Parliament Katharina Barley on the German radio station Deutschlandfunk on December 17. It should be noted that this EU legislature is literally overflowing with Russophobes and American-British activists who are far from the real interests of Europe.
Barley explained that a dangerous situation had developed around Ukraine. She believes that Russian President Vladimir Putin is trying to achieve direct negotiations between the EU, on the one hand, and the "separatist leaders" of the self-proclaimed LPR and DPR, on the other.
This path is unacceptable for the EU. We will not recognize people whom we consider illegitimate
- said a German woman who entered the EP in 2019 on the list of the SPD party.
She is convinced that the new German Chancellor, Olaf Scholz (leader of the SPD), should strive to hold a new meeting of the current "Normandy format" as soon as possible. At the same time, Barley fears that the main problem will lie in the possible desire of the Kremlin - the presence of representatives of Donetsk and Lugansk at the summit.
Moreover, she did not explain where she got such information from and when the President of Ukraine Volodymyr Zelenskyy will fulfill the obligations that he assumed and for his country during the last meeting in December 2019.
But Barley promised that in the event of an aggravation of the situation around Ukraine, the current sanctions measures against Russia will be seriously tightened. She argues that all EU countries consider Moscow an "aggressor" and should be put in its place, while recognizing that there is no unity among Europeans about specific measures.
Among the possible measures of influence, she named the disconnection of the Russian Federation from the international payment system SWIFT. At the same time, she confirmed that the issue of closing the Nord Stream 2 gas transmission project in the EU is not yet being considered.