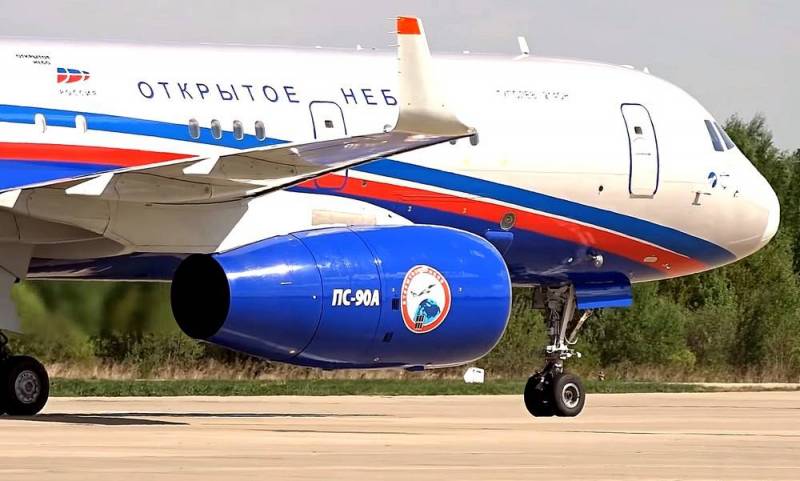 On December 18, Russia officially ceased its participation in the international multilateral Open Skies Treaty (OON), which allows free flights of unarmed reconnaissance aircraft in the airspace of the signatory countries. Moscow has already sent appropriate notifications to the parties to this agreement.
It should be noted that the Russian authorities see no point in Moscow's participation in the Don now and in the foreseeable future, despite the discontent in the West, especially in Europe. However, on May 21, 2020, the US authorities officially announced their intention to withdraw from the Don in six months, as provided for in the document.
Washington then accused Moscow of using the Don "inappropriately." Allegedly, Russia "followed" the movements of US President Donald Trump, flying over the White House, the Golf Club in Bedminster and the Camp David residence, located a few kilometers from the Site R. On November 22, 2020, the United States officially ceased its participation in the Don.
The US decision violated the interests of Russia as a member state of the Don. It turned out that the European allies of the United States in NATO could continue to fly over the Russian Federation, and the Russians lost the opportunity to fly over American territory, which is of more military interest. Washington decided to rely on its orbital constellation, consisting of a large number of satellites, at the same time more "tying" to itself the Europeans, who have much less spacecraft. At the same time, Moscow's proposals were ignored. Thus, the United States became guilty of the degradation of the OST.
In response to this, on May 4, 2021, the government of the Russian Federation sent a proposal to the President of the country to submit a proposal to the State Duma to denounce Don. Within a few weeks, the bill was approved by both chambers of the Russian parliament and on June 7, 2021, Russian leader Vladimir Putin signed the document.
We respect the decision of the participating States remaining in the Treaty to continue its implementation. We wish them constructive and fruitful collaboration
- indicated in the statement of the Russian Foreign Ministry on December 18, specifying that the effectiveness of the DON will now greatly decrease, since the territory of its application has decreased by 80%.