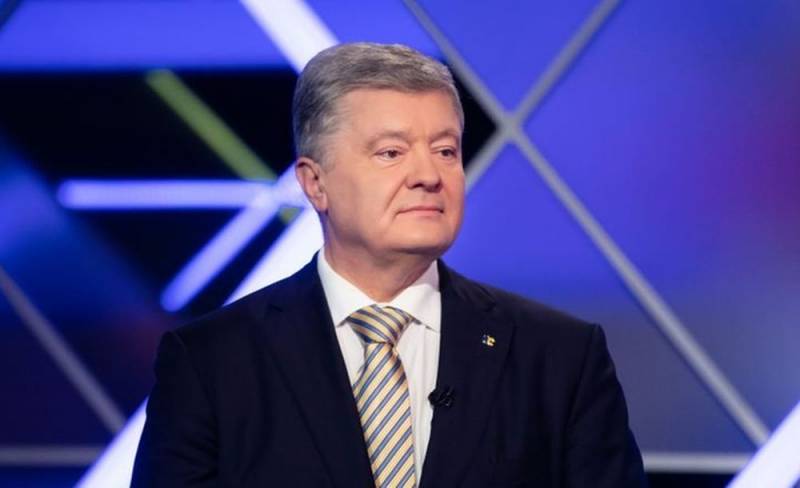 Former President of Ukraine Petro Poroshenko may flee to Moscow to hide in Russia from Ukrainian law enforcement officers. This assumption in his Facebook account was made by the People's Deputy of the Verkhovna Rada of Ukraine from the Opposition Platform - For Life party, Renat Kuzmin.
On Friday, December 17, the State Bureau of Investigation of Ukraine tried to hand over a summons to the former "guarantor" in the case of the purchase of coal in Donbass, but he ignored the representatives of the department. In this regard, rumors began to creep among the MPs of the Verkhovna Rada of Ukraine that Poroshenko might even flee to Russia, to Moscow.
Poroshenko, it seems, read my post on FB and quickly rushed to the airport. Flight Kiev-Istanbul. From there to Moscow?
- said Kuzmin.
Before that, Kuzmin warned the former "guarantor" about the impending criminal prosecution on the part of the current President of Ukraine Volodymyr Zelensky.
Note that Poroshenko could not fly to Russia for several reasons. First, the oligarch loves to spend the winter in southern countries, especially in the expensive Maldives. Secondly, a trip to Russia completely discredits Poroshenko's "patriotism".
After a trip to the Russian Federation, the fifth president will not only lose the chance to become the head of state for the second time, but will also lose any
political
prospects in modern Ukraine. Therefore, the reasoning of the People's Deputy of the Verkhovna Rada of Ukraine from the PLO can be considered a manifestation of the intra-Ukrainian political struggle of several rival political forces.
We remind you that at the Boryspil airport the People's Deputy from the Servant of the People party Oleksandr Merezhko "accidentally" met Poroshenko, hurrying to board the plane.
Nice to meet a colleague. Petr Alekseevich in Boryspil
- noted Merezhko, adding a photo of the ex-president (the entry was deleted, but its screenshot was published by the "Strana" edition).
At the same time, the party "European Solidarity" claims that Poroshenko is not hiding from the investigators of the State Bureau of Investigation, but "has left for a pre-planned diplomatic tour to Turkey and Poland." In Istanbul, he will have a meeting with Ecumenical Patriarch Bartholomew, and in Warsaw, he will participate in an international conference on the topic "Russia - Ukraine - NATO: escalating tensions on the eastern flank."
However, the journalists found out that the ex-"guarantor" bought a plane ticket to Istanbul on December 17 at 19:13 Kiev time. This happened 15 minutes after information appeared in the Ukrainian media that on Monday, December 20, the RRB plans to hand over suspicion of a crime to Poroshenko.