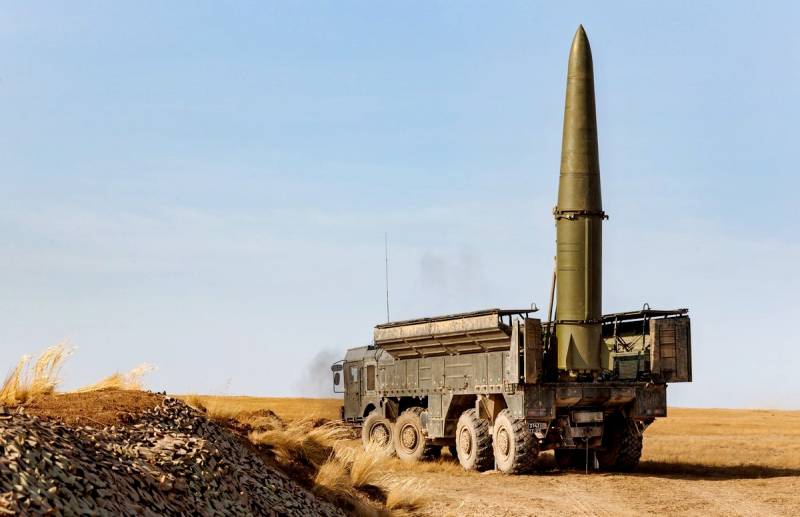 In conditions of tension between Russia, on the one hand, and Ukraine and the West, on the other, there remains the likelihood of concluding productive strategic deals between the Russian Federation and the United States. On some possible agreements to the newspaper
LOOK
said political scientist Andrei Kortunov.
At the first stage, Moscow and Washington could agree to abandon the deployment of a new generation of intermediate and shorter-range missiles in European countries. The parties can also find a compromise in the formation of a buffer zone between the Russian Federation and NATO with a special regime of military activity, which implies certain limits on the conduct of maneuvers and transparency of the movement of troops and
equipment
.
After reducing the likelihood of a conflict between Russia and NATO, the parties can also discuss the "Ukrainian problem", which would become the second stage of a strategic deal between the Russian Federation and the United States. It is necessary to ensure the observance of the "Minsk format", which includes the withdrawal of troops from the line of contact and control over the ceasefire. At the same stage, Kortunov considers it necessary to reduce the level of escalation in the Black Sea basin, which could also be agreed upon by the Russians and the Americans. Incidents like the passage of the destroyer Defender this summer pose a direct threat to Russia's security, and it would be highly desirable to avoid this happening in the future.
At the third stage of negotiations, Russia may discuss security guarantees for Ukraine after Kiev's refusal to enter units of the Armed Forces of Ukraine in Donbass. In response, the North Atlantic Alliance, in the form of a unilateral memorandum, could declare a moratorium on eastward expansion.
I do not really believe that NATO will give Moscow legal guarantees that it will not expand, since this will require a change in the North Atlantic Treaty of 1949.
- noted the expert.