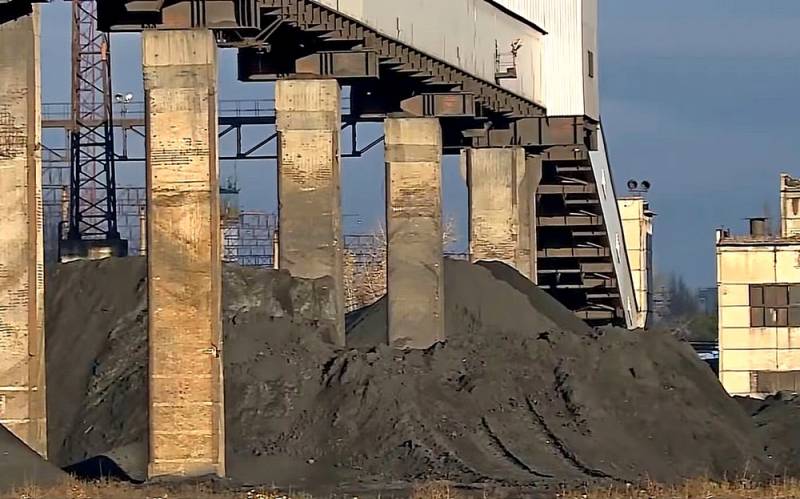 The Security Service of Ukraine (SBU) has submitted a report to the government on the current situation in the country's energy industry. According to the document, thermal power plants providing electricity and heating to entire regions of Ukraine are on the verge of stopping completely.
The report indicates that at the beginning of December, the total volume of coal reserves in the country was about 480 thousand tons. At the same time, the planned figure should exceed 2,6 million tons. More than fivefold shortage arose due to untimely replenishment of fuel depots at TPPs.
From the document presented to the Cabinet, it follows that the coal reserves at the Slavyanskaya TPP are 50 times behind the planned ones, at the Lugansk TPP - 4 times, at Chernigovskaya - five times. The most dangerous situation is at the Darnitskaya CHPP, which supplies Kiev. There was no coal left at all.
According to the SBU, the situation in which the national energy industry finds itself could lead to a state of emergency in the country and serious man-made accidents, which in turn will inevitably cause a surge of tension among the population.