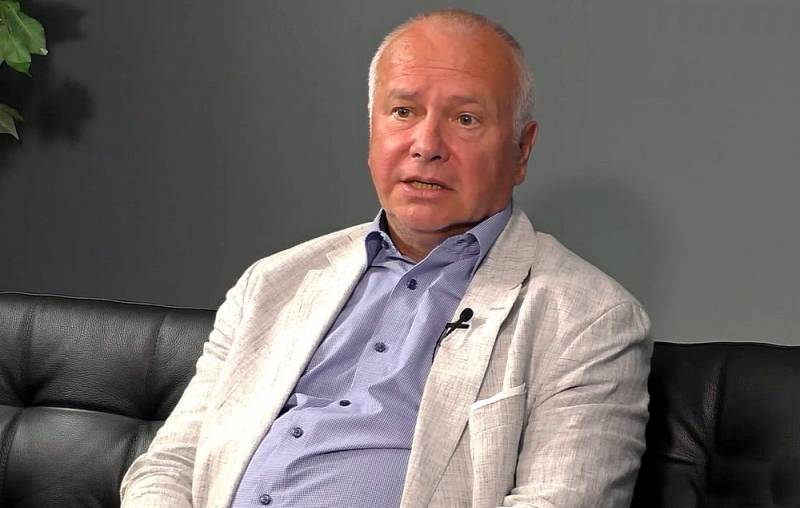 The new inexperienced German Foreign Minister (from December 8, 2021) Annalena Berbock not only makes harsh and non-diplomatic statements about Russia, but even cannot normally communicate with members of the German coalition government (SPD, Union 90 / Greens and the FDP). German political scientist Alexander Rahr spoke about this on the air of the YouTube channel Politwera, answering questions from viewers.
He noted that the leaders of the German foreign policy department are traditionally appointed from the minor political forces in the coalition, but the judgments of the "green" Berbock are openly ideologized. Moreover, she tries to impose her point of view on others and does not reckon with their opinion.
Berbock is now in serious conflict with Chancellor Olaf Scholz (leader of the SPD and Chancellor of Germany - ed.). This is a very serious conflict that is taking place in the German government. From her first day in the coalition government, Berbock began trying to pursue her external line without consulting the Chancellor. She travels to other countries, chooses the agenda herself, first to Paris, then to Warsaw, Brussels
- said Rahr.
Rahr explained that in the FRG, the head of the Foreign Ministry may not coordinate all his actions with the head of the government. However, the chancellor has the final say. In addition, Berbock has no right to violate the coalition agreement.
But the trick is that the coalition agreement does not say anything good about Russia, only that Germany will defend Ukraine's interests
Rahr explained.
He stressed that it is precisely this nuance that gives Berbock and the entire Union 90 / Greens the opportunity to rant about the "return" of Crimea, the "liberation" of Donbass and threaten Russia with sanctions for a "probable attack" on Ukraine. Rahr clarified that the Union 90 / Greens party is an extremely radicalized, aggressive and belligerent political force towards Moscow. Supporters of the "green" do not hesitate to declare on social networks that "the Russian regime needs to be tough to talk to."
Rahr summed up that the voices of authoritative and sane Germans are simply drowned in the uncompromising hysteria that Russophobes are stirring up.