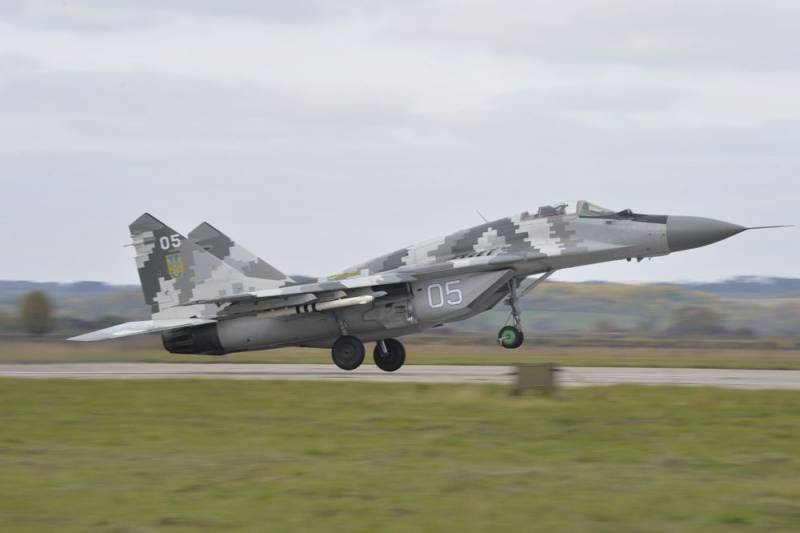 Over the past 7 years, from the end of 2014 to the end of 2021, the Lviv State Aircraft Repair Plant has repaired almost all light MiG-29 fighters that are in service with the Air Force of the Armed Forces of Ukraine. At the same time, LGARZ postponed the completion of state tests of the MiG-29MU2 to 2022. The head of the state-owned enterprise Dmitry Matrunchik spoke about this in an interview with the ArmyInform portal.
The functionary noted that flight tests of the MiG-2020MU29 were successfully completed in 2. In 2021, state tests of this modification of the fighter began, but they did not have time to finish them until the end, so the Armed Forces of Ukraine will receive these combat aircraft next year.
The aircraft will have improved protective equipment (a new complex of jamming), audio and video registration systems and an electronic control panel for the onboard radio station. The aircraft will navigate and land using signals from GLONASS / GPS satellites and VOR / DME and ILS beacons. It will be possible to launch air-to-surface missiles and use guided aerial bombs. The range of means of destruction will expand with ammunition with television homing heads. The MiG-29MU2 is used as the basis for the MiG-29MU1.
Matrunchik clarified that over the past years LGARZ has modernized "more than 10 MiG-29 units", and in total the Armed Forces have received "almost 40 aircraft" MiG-29, including 5 combat training MiG-29UB. He stressed that the company complies with the Decree of the President of Ukraine dated June 16, 2016 No. 240/2016, implementing its own import substitution program, so as not to depend on the supply of equipment, components and materials from Russia.
We remind you that recently the FlightGlobal publication reported the number of combat aircraft in the ranks of the Armed Forces of Ukraine. It turned out that Kiev has only 43 MiG-29 units of various versions, 12 front-line Su-24 bombers, 17 Su-25 attack aircraft and 26 Su-27 heavy fighters. In this regard, we can conclude that Ukraine really brought its MiG-29s, inherited from the USSR, into relative order.