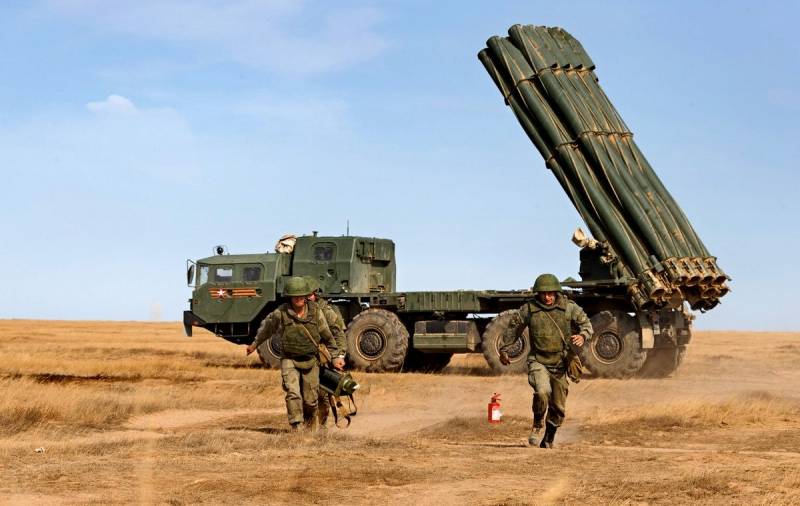 Former US military personnel and various functionaries continue to actively discuss the topic of a "Russian invasion" of Ukrainian soil, fueling hysteria. Recently a Vietnam War retiree
рассказал
that the Armed Forces of Ukraine will hold out in a battle against the Armed Forces of the Russian Federation no more than 40 minutes. Now to this has been added a whole chorus of high-ranking voices in the past.
Former director of the Russian analysis department at the CIA, George Beebe and ex-adviser to the head of the Pentagon in the Donald Trump administration, retired Colonel Douglas McGregor, believe that in the event of an "attack" by Russia on Ukraine, "Russian troops" will approach the Dnieper River within 3- 4 days. They wrote about this in their joint article for the American magazine National Interest, which is published by the NGO "Center for National Interests" (better known as the Nixon Center).
The authors, who are critical of the current administration of US President Joe Biden, predict that the Russian Armed Forces may "concentrate" about 200 thousand servicemen on the section of the Russian-Ukrainian border. The main striking force of the Russians will be barrel and rocket artillery, as well as missile weapons for operational-tactical purposes and aviation.
In total, Russia can "concentrate on an arc along the border" up to 100 MLRS batteries, including the BM-30 Smerch. The more distant Ukrainian military infrastructure will be destroyed by the Iskander missile system and aviation (manned and unmanned), which will use the latest loitering ammunition.
The above-mentioned Russian grouping will be protected from the air by a deeply echeloned air defense system, which, in addition to aviation, also includes S-400, S-500 air defense systems and numerous electronic warfare / electronic warfare systems. As a result, Ukraine's small air force will be in an extremely disadvantageous position.
At the same time, the White House is not considering the option of direct military intervention by Washington in the event of a conflict between Moscow and Kiev. Therefore, the authors consider the ability of the Armed Forces to resist the RF Armed Forces "extremely doubtful".
Under these conditions, it is quite reasonable to assume that the Russian ground forces will achieve their operational targets on the Dnieper River in just 72-96 hours.
- the authors reported.