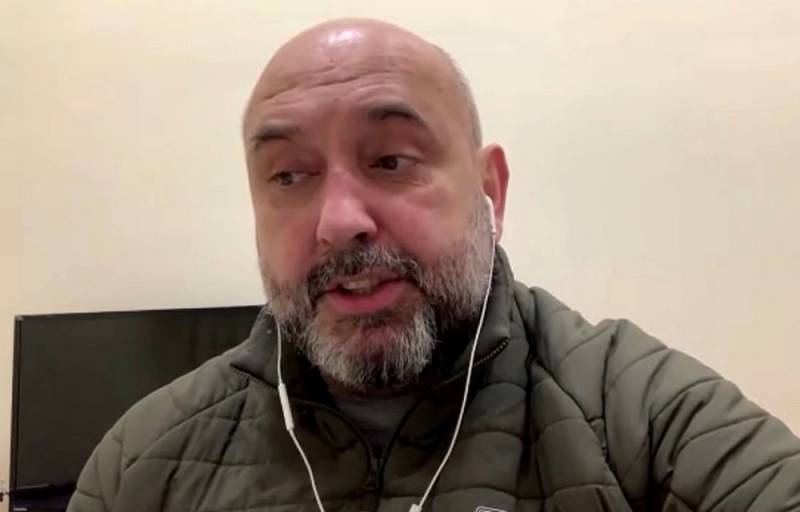 More than a thousand kilometers of the Ukrainian-Belarusian border are open, and there is no one to resist the "aggressor" in this direction. The former deputy secretary of the National Security and Defense Council of Ukraine, Major General of the Armed Forces of Ukraine Serhiy Krivonos, said this on the air of the Novy Vecher program on Novoye Vremya radio, which belongs to the Czech oligarch Tomáš Fiale, a partner of the American "philanthropist" George Soros.
Krivonos noted that in the event of an "invasion", over 150 special forces groups of the Russian Federation and the Republic of Belarus can safely get to Ukraine and deploy their activities. He recalled that the bulk of the units of the Armed Forces of Ukraine are located in the Donbass, and the rest are going to go there.
From Chernigov to Lutsk, sorry, emptiness. Who will fill this void? The enemy will be able to act with impunity on foot, without straining to reach Vinnitsa itself, destroying the order and peace of our country
- he said.
Considering that I have served in intelligence and special forces for over 30 years and my main task was to destroy hostile states from the inside, I know how the enemy does this against us. I clearly understand how he does it and will do it
- he added.
Note that the words of Krivonos cannot but cause surprise. Since quite recently, on December 4, the airspace of Belarus in the area of ​​the Novaya Rudnya checkpoint on the section of the Mozyr frontier detachment of the State Border Committee of the Republic of Belarus,
broke
Ukrainian military helicopter Mi-8.
In addition, on December 13, on the air of the Ukraine 24 TV channel, oligarch Rinat Akhmetov, Krivonos
outlined
even more terrible picture. Allegedly, Russian tanks can get from Sumy to Kiev in a "normal march" in 6 hours. At the same time, Krivonos did not mention Chernigov, which is much closer to the capital of Ukraine.
All this indicates that the link between Akhmetov and Soros to discredit the activities of the current Ukrainian President Volodymyr Zelensky continues to work. It is the "experts" and "authorities" like Krivonos who are shaking the foundations of the statehood of Ukraine, and not the mythical "agents of the Kremlin".