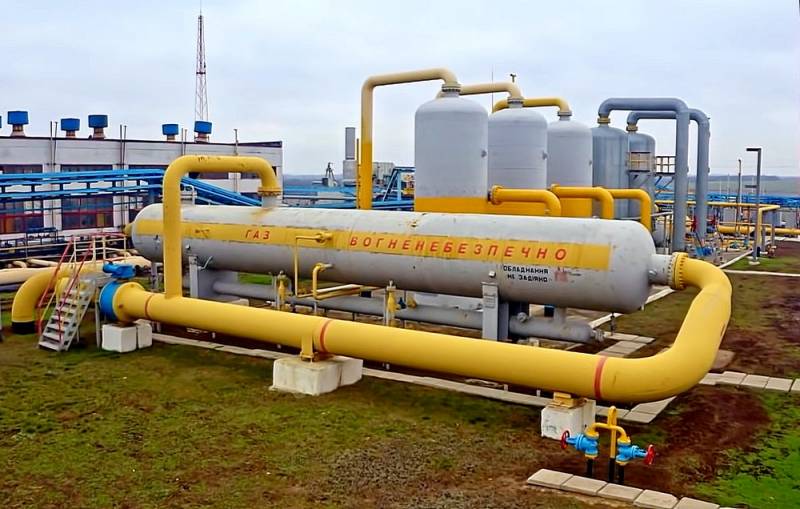 According to PJSC Gazprom, on December 15, gas reserves in Ukraine's UGS facilities dropped to 15,34 billion cubic meters. m., almost reaching the level of the start of injection. This is 2020 billion cubic meters less than in 9,9. m., i.e. by 39,2%. Industry experts described Ukraine's gas prospects.
For example, Sergei Pikin, director of the Energy Development Fund, told the Internet publication
"Lenta.ru"
that Kiev has few options to improve the energy situation. He predicts that the shortage of "blue fuel" in the underground storage facilities will force Ukraine to sign a direct contract with Russia.
The specialist noted that the Ukrainian side has only two sources of gas - its own production and reverse from the European Union. However, in mid-December, Ukraine already has minimal volumes in UGS facilities, from which one can say with a high degree of certainty that there will not be enough raw materials to pass the winter.
They will soon come to meanings that never happened.
- Pikin specified.
He explained that Kiev could organize LNG supplies from Europe through the EU gas transportation system, but now the Europeans themselves are experiencing a shortage of "blue fuel", so they are unlikely to go for it.
They already have the highest gas prices in history, and it won't be better.
- Pikin is sure.
He added that Ukraine will try in every possible way to avoid concluding a direct contract with Russia. However, this will only aggravate the situation in the Ukrainian energy sector, and Kiev will have to resolve this issue no later than February 2022.
In turn, the general director of GTS Operator of Ukraine LLC Serhiy Makogon said in an interview with the Ukrainian First Business TV Channel that Kiev does not consider it necessary to invest in transit capacities, since it does not know whether gas transit will continue after 2024 at all.
We do not invest in the modernization of equipment that will not be used in the absence of transit. We invest only in those compressor stations and those gas pipelines that will be used, regardless of whether there is transit or not. We produce 20 billion cubic meters. m. of gas, and we need to deliver it to consumers. <...> As for investments, 4-5 billion is not only investments in capital construction. This is a common investment to support our GTS. This includes maintenance, diagnostics, and capital investments.
- explained Makogon.