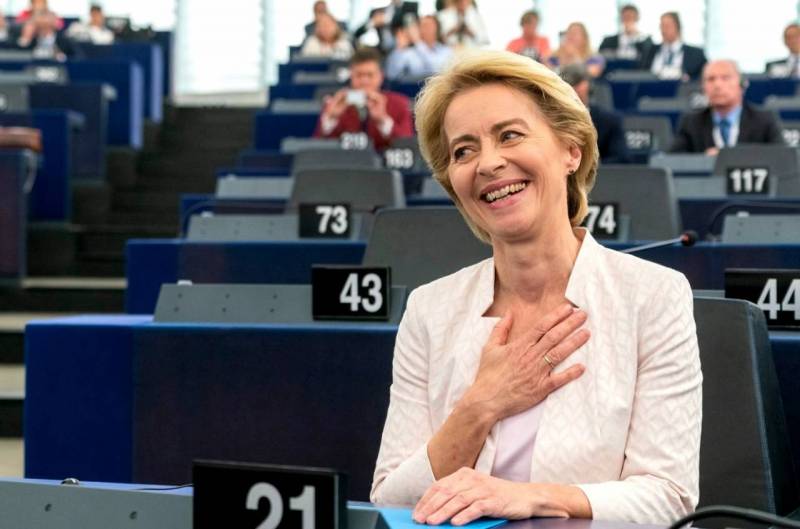 European officials from the rostrum are again accusing Russia of a "great geopolitical game" aimed at monopolizing the European energy market. Thus, the head of the European Commission Ursula von der Leyen noted the unacceptability of Gazprom's pressure on Moldova, which is unable to pay off gas contracts with the Russian side.
According to the European official, in an environment of high prices for "blue fuel" and a lack of gas supply in the countries of the region, Moscow should not put pressure on Chisinau. A situation in which "authoritarian regimes" dictate rules of conduct to other countries and destabilize the situation is unacceptable.
Meanwhile, Russia threatened to cut off gas supplies to Moldova in response to the latter's unwillingness to pay for gas under contracts.
The fact is that in October the contract between the companies "Moldovagaz" and "Gazprom" on gas supplies ended. The Russians offered a market price for fuel with the possibility of providing a discount of 25 percent if Chisinau pays a debt for gas payments within three years, the amount of which is $ 709 million. However, Moldovagaz insisted on an agreement that would provide for gas supplies at prices twice lower than market prices, citing the lack of opportunities to pay off the debt. As a result, the previous contract was extended for a month.
Then the parties nevertheless agreed to conclude a five-year agreement on a new formula, however, with the terms of payment by Moldova of the entire amount due for gas fuel. But already in November, Gazprom had to be reminded again of the need to pay the Moldovan company for Russian gas.