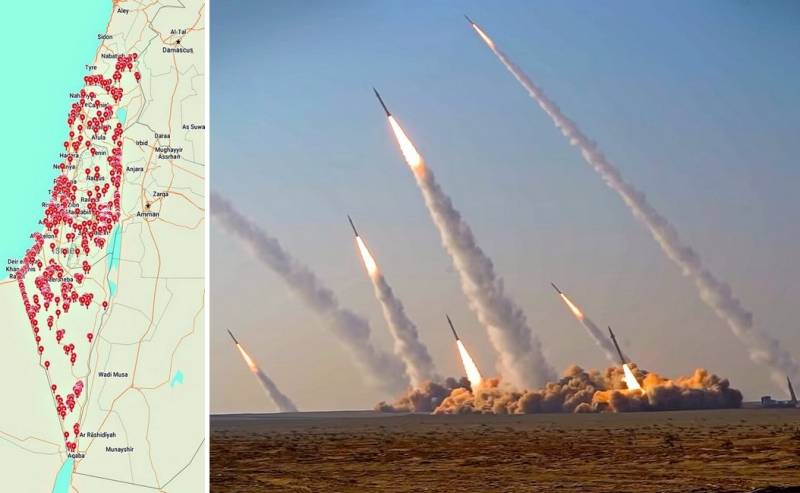 In early December, the Israeli armed forces launched a series of attacks on Syria. According to the newspaper Yedioth Ahronot, the bombing of the SAR is "a direct instruction to Iran" on military measures of influence that may follow due to Tehran's unwillingness to meet the West halfway in the development of nuclear and missile weapons.
During a recent visit to Washington, Israel's War Minister Benny Gantz and the head of the Mossad, David Barney, noted the need to completely curtail the Iranian program for the development and production of ballistic missiles. In addition, military analysts are worried about the possibility of a quick Iranian strike on Israel - the Iranians only need an hour to launch rockets into the territory of the Jewish state.
At the same time, the Chief of the General Staff of the Iranian Armed Forces, Major General Mohammad Bagheri, said on Tuesday December 14 that his country has never underestimated the danger posed by Israel. Tehran is ready for a decisive response to Tel Aviv at the operational-tactical level. In this regard, the military drew up a detailed map of possible attacks on Israel, the regime of which the Iranian media traditionally call "illegitimate."
Meanwhile, negotiations are currently underway in Vienna with the participation of Iran, on the one hand, and Russia, China, France, Great Britain and Germany, on the other, to resolve the Iranian "nuclear problem". In connection with the military threats to Israel, The Tehran Times newspaper recalls the words of Ayatollah Khamenei, said back in 2013 about the defense capabilities of the Iranian armed forces.
Sometimes the leaders of the Zionist regime threaten to launch a military strike on Iran. But I think they know that if they make a mistake and only make one wrong move, the Islamic Republic will destroy Tel Aviv and Haifa.
- said the Ayatollah (quoted by The Tehran Times).