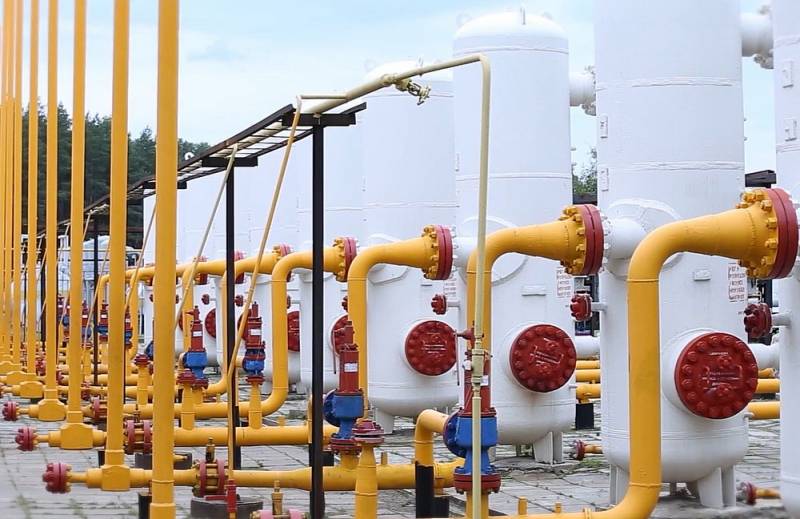 The European gas market is "storming" again. After the announcement in the United States of new sanctions against Russia, prices for "blue fuel" first rose to $ 1200 per thousand cubic meters, and then rushed to the $ 1500 mark. The cost of gas "warms up" and the expectation of a frosty Christmas.
The Asian region continues to actively buy almost all of the LNG available on the world market. An endless line of tankers goes to China, South Korea, Japan and Vietnam from Qatar, the USA, Russia and northern Europe. This state of affairs only aggravates the situation in the Old World.
The recent illiterate statements of the new Foreign Minister of Germany, Annalena Berbock, about the impossibility of launching Nord Stream 2, only fueled speculative sentiment in the gas market. Yes, the leader of the Greens just repeated the decision of the German regulator a month ago, but she did it so thoughtlessly, without choosing expressions, that gas prices jumped by 12-15% per day.
It is noteworthy that the country that has perhaps the most distant relationship to Europe suffers most from the rise in the cost of energy resources. At the Ukrainian Energy Exchange, traders do not hesitate to increase gas prices to $ 1740 per thousand cubic meters. This is 200-250 dollars more than in neighboring Poland.
Against this background,
decision
of the Ukrainian Cabinet of Ministers on the transfer of national thermal power plants from coal to natural gas seems to be nothing more than a monkey's work.