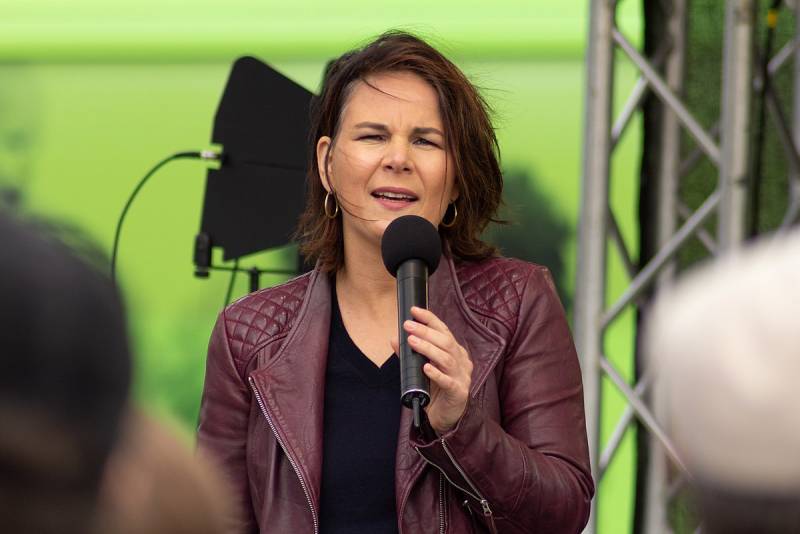 German Foreign Minister Annalena Berbock, co-chair of the Soyuz 90 / Greens party, considers the approval of the Russian gas project Nord Stream 2 unacceptable. According to the minister's statement, SP-2 does not meet the requirements of European energy legislation.
In addition, Berbock insists on blocking the pipeline in the event of Russian "aggression" towards Ukraine.
The German newspaper Die Welt cites the views of readers commenting on the point of view of Annalena Berbock - here are just a few of them:
If I were Putin, I would shut off the gas tap to Europe for a week "for technical reasons." Meanwhile, gas storage tanks in Germany are only 22 percent full.
- this is how Ingo says. M.
Berbock works against the German consumer. This woman is out of her mind!
- says Norbert S.
This is what intelligence and foreign diplomacy look like.
policy
Germany! If the conflict in Ukraine escalates, we will sit in cold and dark
- Jurgen K. is indignant.
If Nord Stream 2 is not approved, Russia can be expected to fulfill its current gas contracts, but then Moscow will stop supplying gas through Ukraine. I have already prepared a wood-burning stove for work
- predicts Mr. K.
Forward to the Stone Age!
- Dietmar H. remarks ironically.
The Greens clearly want to thwart our future. Without enough cheap energy
economy
countries are under threat
- believes Hermangerman.
Apparently, Mrs. Berbock herself has everything at home to provide warmth. While others are freezing from the winter cold, she will enjoy the comfort
- the reader with the nickname AllesWirdGut does not doubt.
Gas storage tanks are being emptied and no alternatives to supplies from Russia are in sight. Let's see who will withstand longer - the Russian Federation or Europe?
- asks Steffen S.