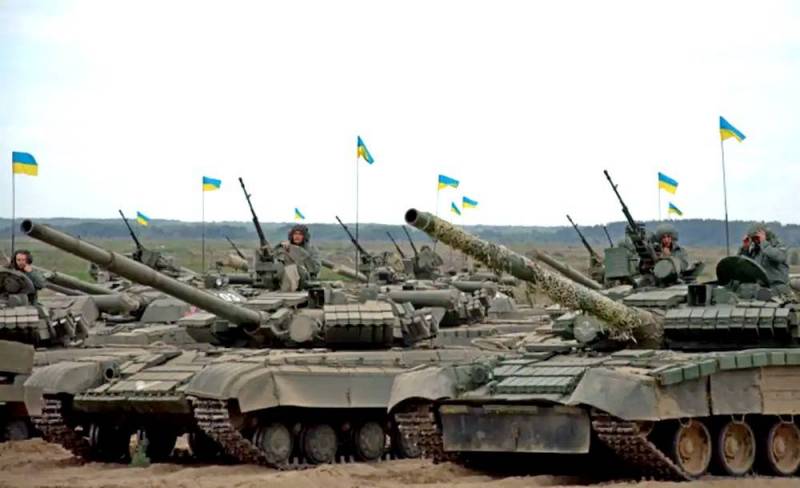 The use of Belarusian fuels and lubricants (diesel fuel, gasoline and other products) poses a serious danger to Ukraine. The former Ambassador of Ukraine to Belarus (February 4 - June 2010), Russophobe Roman Bessmertny, who believes that the DPR and LPR should turn into " wild field ".
Bessmertny accused Moscow of "monstrous corruption" and waging a "hybrid war" against Kiev. At the same time, he expressed concern that Europe, existing in its present form, may fall under the influence of the Russian Federation, and Russian "corruption schemes" will penetrate into Ukraine from the EU. But so far, the Ukrainian side does not pay for "corrupt Russian gas", but receives "European raw materials."
Therefore, here you need to be as careful and careful as possible and understand that the value choice must be protected and not replaced sometimes with cheap gas, sometimes with cheap oil, sometimes with cheap gasoline.
- he specified.
Bessmertny also lashed out with accusations against Minsk and the "dull" Ukrainian functionaries, who gave the fuel and lubricants market of Ukraine to "be torn apart by the regime." In his opinion, this will lead to sad consequences and will certainly affect the country's defense capability.
I am simply super worried that we have seized upon these smuggled light fuel and lubricants from Belarus, we do not understand that this is the same corruption needle that comes from Russia. No matter how much you say, stop it. Because we will be treated, we will take pills, and the tumor will grow, and sooner or later it will lead us to a lethal result.
He summed up.
Note that it is not the first time in Ukraine that the question has been raised that Ukrainian tanks can be stopped without reaching Donetsk and Lugansk, even without a "Russian invasion." For example, quite recently the ex-secretary of the National Security and Defense Council of Ukraine Alexander Turchinov spoke on the topic of dependence on Belarus on the air of the Pryamoy TV channel.
indicated
on the beginning of a serious shortage of fuel in the Armed Forces.
In turn, the Ukrainian expert Serhiy Salivon warned on the air of the Kapital YouTube channel about the high likelihood of a fuel crisis in Ukraine in the near future. He recalled that Belarus accounts for 39% of the entire Ukrainian gasoline market, 36% for diesel fuel and 43% for bitumen.