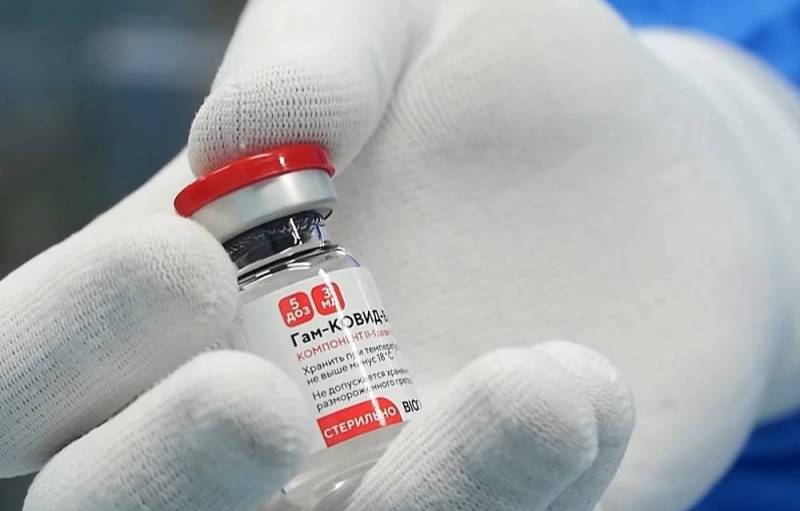 For more than a year now, the World Health Organization has been considering an application for approval (certification, registration) of the Russian Sputnik V vaccine against COVID-19, periodically suspending the procedure. On December 14, the press secretary of the President of the Russian Federation Dmitry Peskov announced details of what was happening at a press briefing for the media.
The speaker explained that there was a misunderstanding between Moscow and the WHO about
technical
side of the issue, which is now being agreed. He explained that some of the data was not provided by WHO as requested.
Peskov added that work in this direction continues and the country's leadership has no complaints about the Russian departments. Moscow is "gradually moving" towards meeting the WHO requirements and "adapting", hoping for a positive end result.
There, indeed, we have not yet provided any information that needs to be provided for certification, because we had a different understanding of what information should be and how it should be provided.
- he specified.
Thus, the Kremlin actually admitted that Russia has so far refused to provide WHO with information about Sputnik V, since during this period, if desired, it was possible to correct "discrepancies in standards", given the resonance of the issue.
We remind you that Russian functionaries have repeatedly promised that Sputnik V will "definitely" pass the WHO bureaucratic procedures by the end of 2021. However, in early December, WHO was informed that the drug approval process was postponed to 2022.
The specialists of this international structure will be able to come to the territory of the Russian Federation only in January. At the same time, WHO requested "additional data on the quality, safety and efficacy" of the specified vaccine. WHO representatives say directly that the speed of approval of "Sputnik V" directly depends on the timing of receiving the missing information, but this is "definitely not a couple of weeks."
Note that Russia has developed and registered five vaccines against a dangerous coronavirus infection: Sputnik V, Sputnik Light, EpiVacCorona, EpiVacCorona-N and KoviVak.