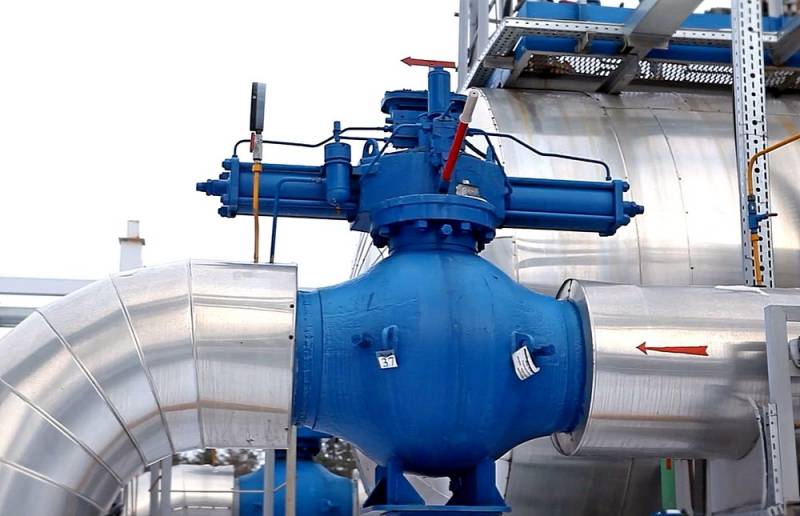 Despite the energy crisis, Brussels wants to set a tough deadline for the EU countries, for which they must abandon long-term gas contracts with Moscow, writes the American agency Bloomberg.
The agency's analysts drew attention to the fact that the EU is concerned about its energy and environmental safety amid rising prices for "blue fuel" provoked by a shortage of raw materials and an increase in demand for it. Moreover, the terms of agreements for gas supplies from the Russian Federation may be shortened until 2049, since the Europeans have committed themselves to achieve "zero emissions" by 2050.
This is part of a comprehensive restructuring of the European energy market. However, the "green transition" may hit the interests of the largest gas supplier to Europe - Russia, which provides about 30% of all Europeans' needs for this type of energy raw materials.
The next EU plan runs counter to the interests of the Russian Federation, as Moscow is trying to build its trade relations on the basis of long-term contracts. However, Russians sometimes use gas to achieve
political
goals, so the abandonment of long-term contracts will allow Europeans to reduce risks. At the same time, the rise in gas prices is one of the risks of 2022, as it is associated with the growing tension in relations between the Russian Federation and Ukraine - a large transit country for Russian gas to Europe, the media from the United States summed up.
Note that on December 14, gas prices crossed another psychological mark, due to the vague future of transit through Ukraine and the threat hanging over the Nord Stream-2 gas pipeline. The cost of the January futures reached $ 1445 per 1 cubic meters. m. on the ICE exchange in London. On the TTF trading floor in the Netherlands, where gas is priced in euros per megawatt-hour, the cost of raw materials exceeded € 122,24 per MWh, which is calculated in terms of the price per 1 cubic meters. m. is above $ 1,4 thousand. Thus, for the first time since October, the price of "blue fuel" rose above $ 1400.
Moreover, the rise in prices is associated with two statements. First, on December 10, Serhiy Makogon, the head of GTS Operator of Ukraine LLC, said that he did not rule out the termination of gas transit from Russia through the Ukrainian territory this winter. Then, a few days later, in an interview with the ZDF TV channel, the new German Foreign Minister Annalena Berbock said that in its current form, Nord Stream 2 does not comply with European regulations and cannot be put into operation.