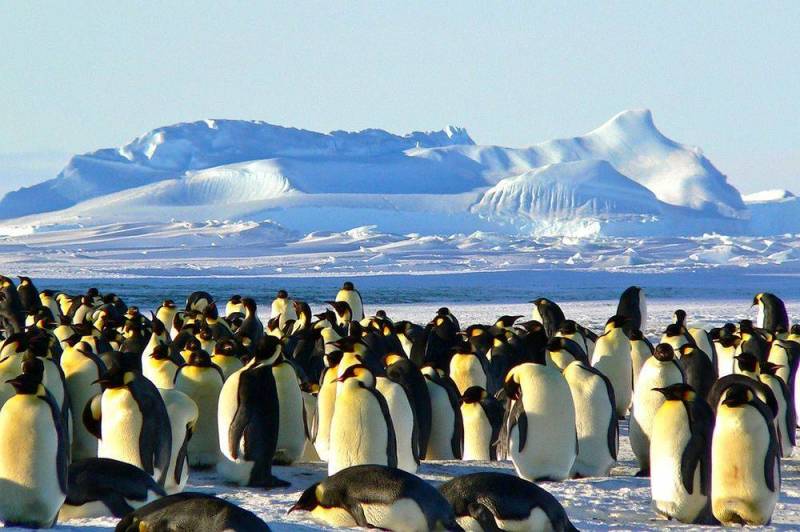 New findings from studies of the Thwaites Glacier in West Antarctica paint a bleak picture. This glacier is known for its rapid movement and the threat of rising sea levels. It flows into the Pine Island Bay of the Amundsen Sea, east of the extinct Murphy Volcano and is often called the "Doomsday Glacier," writes New Atlas.
An international group (almost 100 specialists) of climate scientists have established that a natural disaster awaits Antarctica due to global warming. The aforementioned giant and dangerous glacier will collapse in 5-10 years, which can provoke a cataclysm of a planetary scale - the destabilization of the entire ice cover in this part of the continent, which will lead to devastating consequences.
International Thwaites Glacier Cooperation (ITGC) Coordinator Ted Scambol provided details. He said that this glacier is very large and extends for 120 km.
Over the past 30 years, the outflow rate has doubled, and the glacier itself contains enough mass to raise the water level on the planet by 0,6 m.And this could lead to an even greater rise in the level, up to 3 m, if it pulls the surrounding glaciers with it
- the specialist outlined the perspective.
According to him, the shelf part of the glacier (located in the sea) is now pressed against the seamount and is partially held by floating ice masses, while remaining relatively stable. However, the entire glacier is exposed to intense climatic influences, and deep and long channels are formed under its mainland, through which water enters the sea. There, areas of warm and salty water have been identified that allow more efficient mainland ice melting.
In the thickness of the shelf part, huge cracks have formed, which spread to its center at a speed of up to 2 km per year. But worst of all, these cracks go straight to a weak zone of thin ice. This can provoke the formation of a zigzag fault, which will ultimately lead to the destruction of the ice shelf. The expert suggested that as soon as this happens, the mainland part of the glacier will probably begin to collapse into the sea.