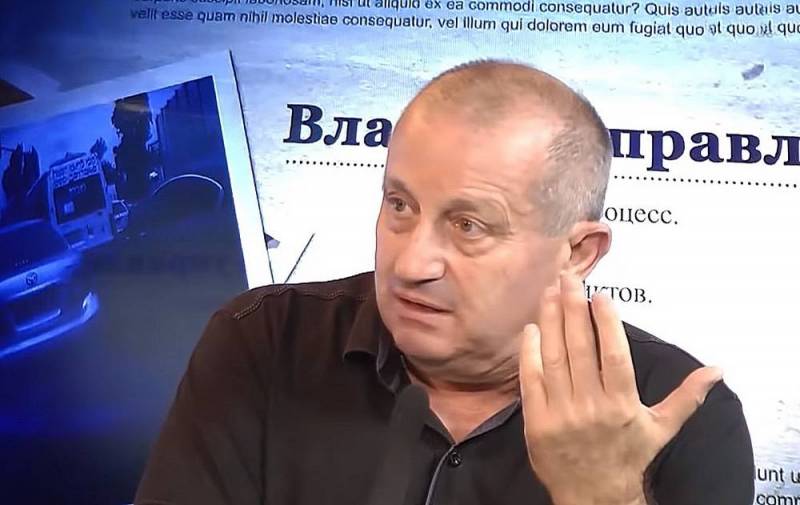 Moscow has repeatedly expressed its concern over NATO's eastward movement. Now the leadership of the Russian Federation is ready to take decisive steps of a military nature, if it does not receive clear security guarantees from the Alliance. Israeli political scientist, ex-head of the Nativ special service Yakov Kedmi told about this on the air of the YouTube channel "Soloviev Live".
Russia declares and explains quite clearly: we demand or we expect that a diplomatic solution to the problem of NATO's eastward movement and real threats to the Russian state will be found
- he said.
According to him, Russian leader Vladimir Putin told US President Joe Biden and British Prime Minister Boris Johnson about this during an online conversation, which took place against the backdrop of "hysterical propaganda" in Western countries about Russia's mythical preparation for an attack on Ukraine. The expert drew attention to the fact that the approach of Russians to this issue has changed significantly.
The Kremlin has made it clear to the West that either the agreed problem will be resolved diplomatically, or the Russian Federation will independently, unilaterally, deal with it. The expert recalled that the Russian Foreign Ministry had already hinted that Moscow was ready to take military measures if its justified concern over NATO's expansion at the expense of Ukraine was ignored.
He stressed that the appearance of the Alliance troops on the Ukrainian-Russian border and the corresponding reduction in the flight time of missiles is an existential threat to Russia, to which it will no doubt react. This threat will call into question the continued existence of Russia and thus require an urgent, emergency response. Therefore, if the Western capitals do not come to their senses, the RF Armed Forces will solve this problem by force and the sanctions will not help the West.
It was in history when
economic
the pressure that strangles a country can lead to a violent response from the country to address this threat. No one is ready for a nuclear war with the Russian Federation in Europe
He summed up.