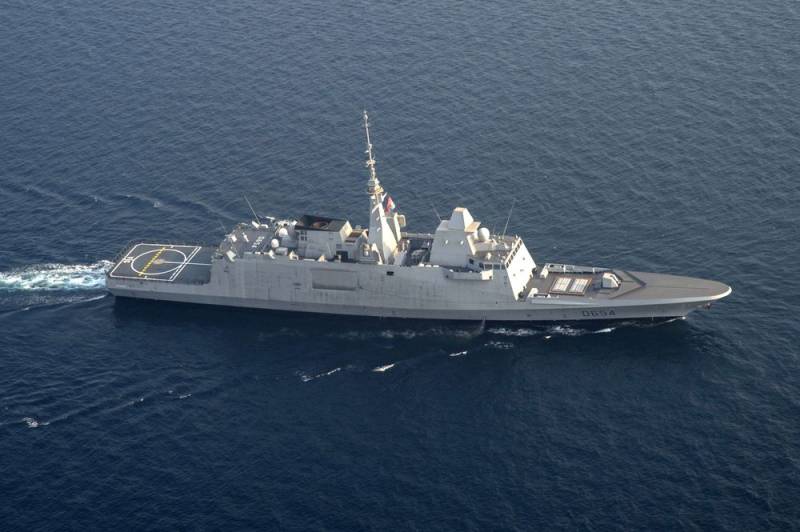 Paris sent a battleship to the Black Sea amid statements by Washington and other NATO partners about the "concentration" of Russian troops near the borders of Ukraine. On December 14, the National Defense Control Center of the Russian Federation informed that the Black Sea Fleet began tracking a multipurpose frigate of the FREMM type "Auvergne" (Auvergne or D654) of the French Navy, which entered the water area.
It is not yet clear whether this frigate will visit the ports of Georgia, Ukraine, Romania and Bulgaria. The passage through the Bosphorus was recorded by navigational resources and eyewitnesses.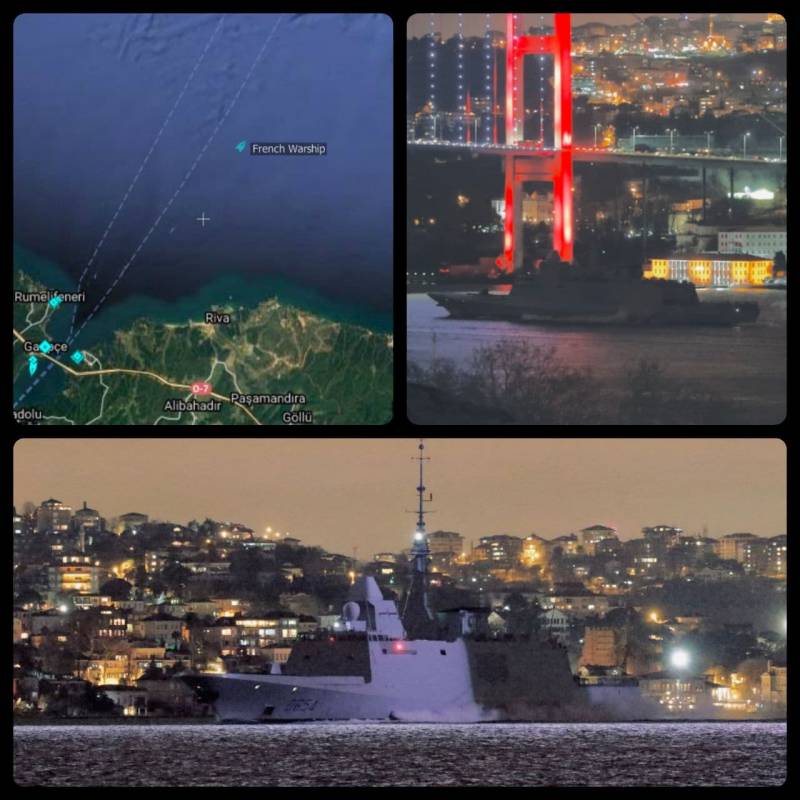 Note that the French Navy and Air Force have made frequent appearances in the Black Sea region in recent years. For example, on December 8, 2021, three Russian Su-27 fighters escorted French Mirage-2000 and Rafale fighters over the Black Sea, as well as the French Air Force KC-135 tanker aircraft, which supported American reconnaissance aircraft (CL- 650 Artemis US Army and RC-135V Rivet Joint US Air Force), loving
disguise
for passenger airliners.
In the summer of 2021, the FS Alize A645 diving vessel of the French Navy spent 10 days in the Black Sea and left its water area on June 26. Probably, the French were then interested in Russian gas pipelines. In September 2020, the Dupuy de Lome A759 ship, specially designed and built to conduct RER in the interests of the Directorate of Military Intelligence (DRM) of the French Ministry of Defense
wandered
across the Black Sea in anticipation of Russian rocket fire. Also France
builds
patrol boats for the State Border Service of Ukraine.
At the same time, an increased activity of NATO reconnaissance is being recorded over the Black Sea against the backdrop of the appearance of the French frigate and the countermeasures taken by Russia.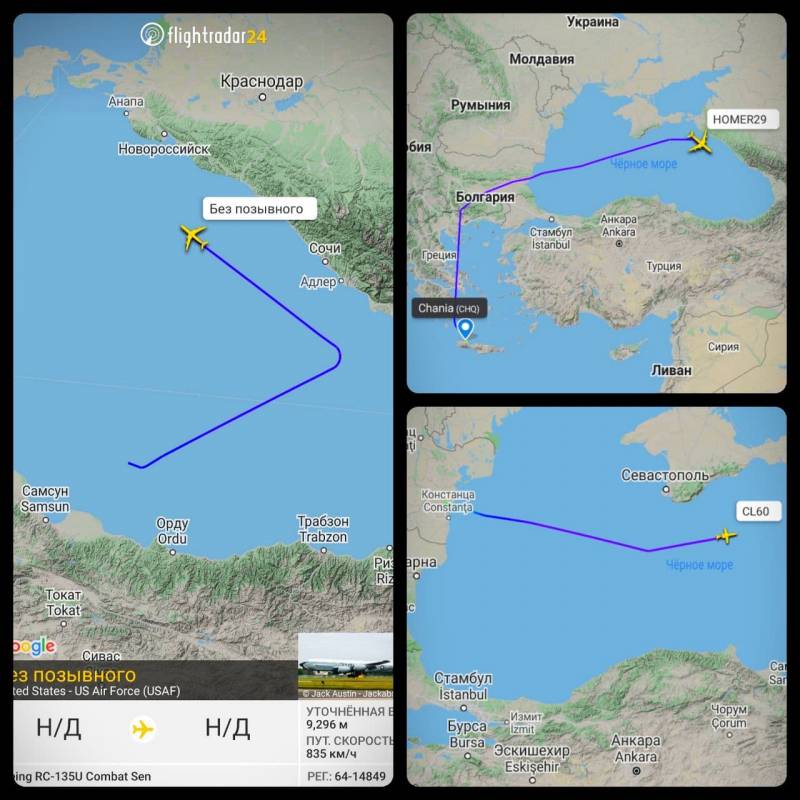 Monitoring resources revealed the appearance of three American aircraft: Boeing RC-135U Combat Sen (w / n 64-14849), Boeing RC-135V Rivet Joint (w / n 63-9792) and Bombardier CL-650 Artemis (w / n N488CR).