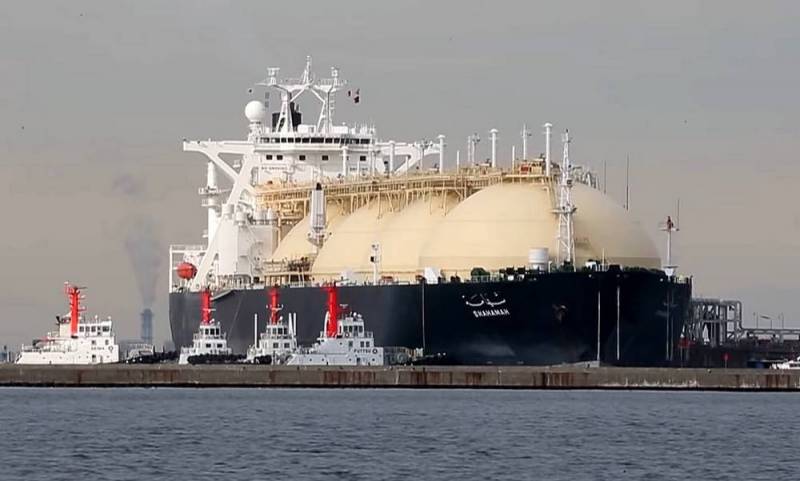 Consumers in five states in the northeastern United States (New England region) face rolling blackouts in the event of prolonged frosts this winter. The Americans were warned about this by the local ISO operator New England Inc. (ISO-NE) serving the states of Connecticut, Maine, Massachusetts, New Hampshire, Rhode Island, and Vermont.
The head of the operator, Gordon van Wely, called the global gas crisis one of the reasons for possible power outages. He clarified that the specified region is in the zone of increased risk of problems in the energy system due to the situation in the global "blue fuel" market and the limited capacity of the local gas transportation system. The supervisor is not confident that the operator will cope with the situation during peak power consumption.
We continue to work towards cleaner energy, but we need to maintain the reliability of the grid. In recent years, fuel oil and LNG have been covering the shortage of raw materials for power generation, when, due to frost, the supply through gas pipelines is reduced. Higher global prices this year and supply problems could limit fuel availability for New England. If there is a prolonged cold snap, and these fuels are not available, the region will be in a dangerous situation.
- declared van Wely.
He recalled
what happened
in the southern state of Texas in February this year, clarifying that New England is much further north and extreme weather could make things worse.
At the same time, the US National Oceanic and Atmospheric Administration predicts a milder winter. But this does not at all exclude prolonged cold snaps and, according to ISO-NE, climatic changes make the weather unpredictable.
The operator is trying to pressure generating companies through state and federal regulators to stock up on fuel for future use. However, so far these efforts have been unsuccessful due to very high prices for energy raw materials. Therefore, ISO-NE is worried that a shortage may arise.
As a reminder, the main fuel for power generation in the New England region is LNG. At the same time, coastal (domestic) sea transportation by foreign vessels in the United States is prohibited, and the country does not have its own LNG tankers (gas carriers). Therefore, all LNG is brought from abroad, which is reflected in the price of fuel. According to the US Department of Energy, the price of gas in the country ranges from $ 127 to $ 150 per 1 cubic meters. cubic meters, and in New England - $ 270.
Note that the ISO-NE network does not extend to the outlying districts of Maine, where consumers receive their electricity from suppliers in Canada. At the same time, there were no statements about possible rolling blackouts from the Canadian side.