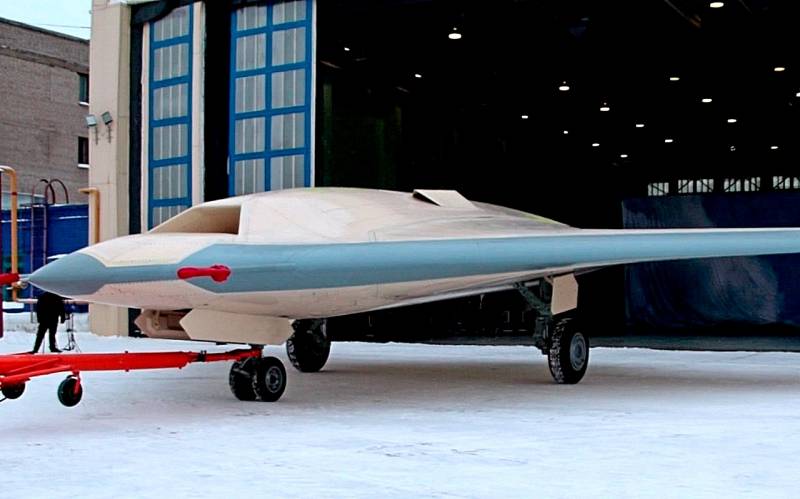 The United Aircraft Corporation (UAC), a subsidiary of Rostec, presented an updated S-70 Okhotnik heavy unmanned aerial vehicle. As previously assumed, the UAV received a flat jet nozzle, which will reduce the visibility of the aircraft in the infrared, thermal and radar ranges.
The Okhotnik was rolled out in the updated and, apparently, the final form at the Novosibirsk Aviation Plant named after V.P. Chkalov. As noted by the Deputy Minister of Defense of the Russian Federation Alexei Krivoruchko, who oversees the issues of the military-industrial complex, the new attack drone is a high-tech and highly intelligent system.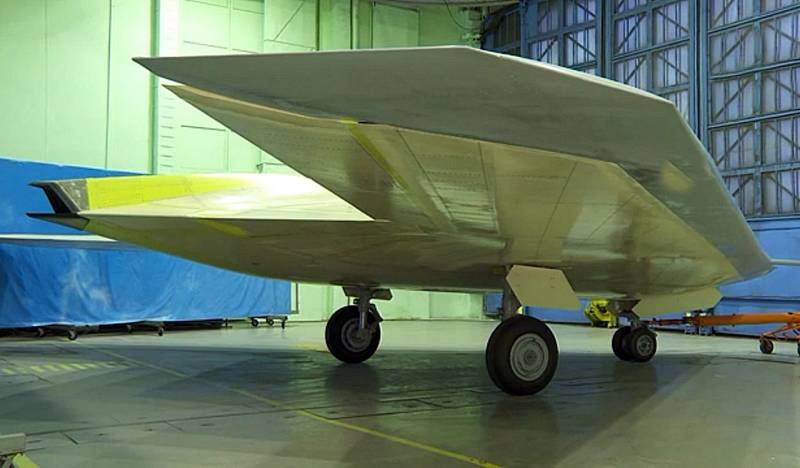 The UAV received functional capabilities that are not inferior, and in a number of parameters are superior to a few foreign counterparts
- said Krivoruchko.
The deputy minister added that at the moment a new ground command post is being created for the Okhotnik, taking into account the requirements of the military and the experience gained in testing the first prototype.
The S-70 Okhotnik is Russia's first heavy attack unmanned vehicle. Its maximum take-off weight exceeds 25 tons, and its flight range reaches 6000 km.