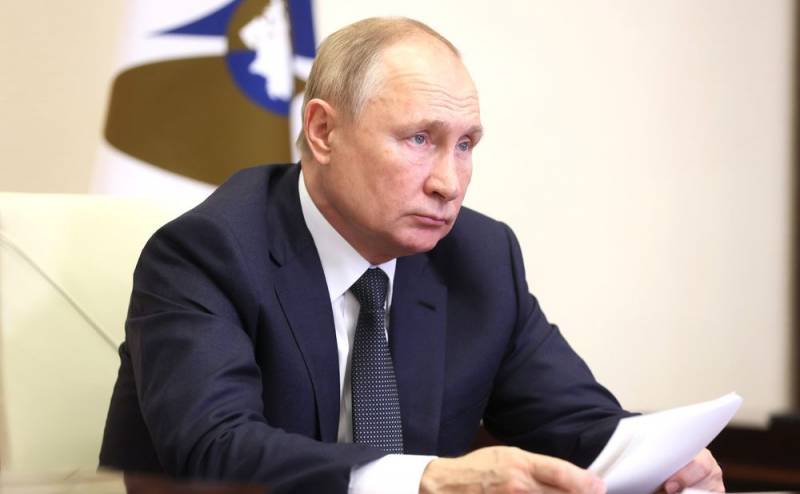 Russian President Vladimir Putin accused Ukraine and a number of other former Soviet republics of not fulfilling their earlier obligations. Kiev and some others simply misappropriated the foreign assets of the Soviet Union belonging to the Russian Federation, although Moscow fulfilled its obligations and paid off the entire external debt of the USSR. The Russian leader said this in an interview for the film "Russia. The newest history of the TV channel
Russia-1
which aired on December 12th.
He explained that in 1993 Moscow committed itself to paying off all the debts of the former USSR for all union republics, on the basis that they would transfer the foreign assets of the Soviet Union to Russia. However, some did not.
The head of state said that he considers the collapse of the USSR to be the most serious humanitarian catastrophe. He stressed that the collapse of the USSR is the collapse of historical Russia, which was the Soviet Union. As a result of the collapse, Russia suffered colossal losses.
We have turned into a different country completely. And what had been accumulated over 1000 years has been largely lost. 25 million Russian people suddenly found themselves abroad, in the republics of the former USSR, which became independent
- he specified.
Putin added that Europe was confident that the new Russia would not last long. He personally saw European maps, on which the Russian Federation was divided into a number of countries. Moreover, European
policy
did not hesitate to talk about it.
But one of my colleagues, the president of one of the Eastern European countries, at one of the meetings with me bluntly said: "For us in Europe there was no question of whether Russia would fall apart or not. We thought it was inevitable. "
- Putin recalled.
He recalled that in the 90s Russia lost part of its sovereignty, as the IMF and other international organizations unceremoniously interfered in the country's internal affairs.