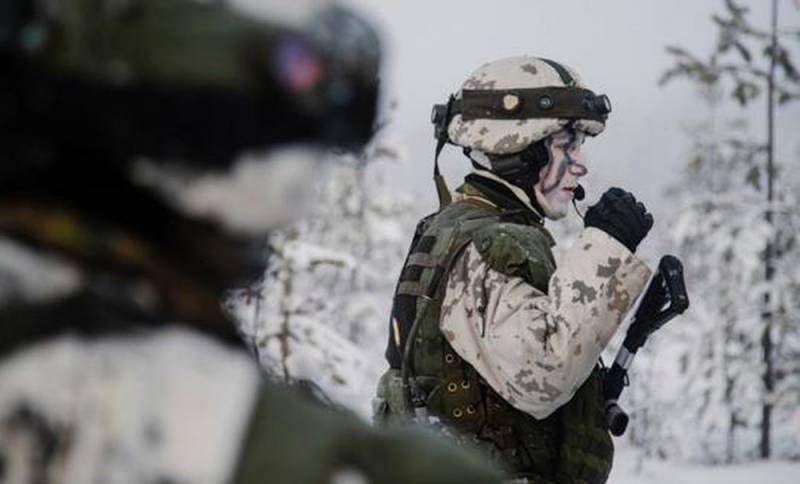 The Commander of the Finnish Defense Forces from August 1, 2019, General Timo Kivinen, said in an interview with the Finnish state television and radio company Yle (Yleisradio Oy), citing military intelligence data, that he considers a "Russian attack on Ukraine" possible in the coming months. According to the information available to Finnish intelligence officers, Russia has "concentrated" about 100 thousand of its troops on the border with Ukraine, and it is expected that "the invasion will begin in January."
No country wants to use military means in the first place. They are used only when goals are not otherwise achieved. There is now an exceptional concentration of troops.
- added the general.
He clarified that "all parties" are negotiating to find a way out of the current situation. At the same time, the Finnish Defense Forces are preparing for "different scenarios."
It is possible that hostilities will begin. I am not saying that this will happen, but it is possible. We regulate our own activities accordingly. But in the immediate vicinity of Finland, nothing is happening right now that could cause concern.
Said the general.
At the same time, Kivinen said that "there are no prospects for a quick change for the better in the military-strategic situation" in the Baltic Sea. He stressed that "if open hostilities begin in the direction of Ukraine," this will also have consequences for the entire Baltic region.
Thus, the general from Helsinki simply confirmed all unsubstantiated statements about Moscow, born in London and Washington, giving them a local specificity about the Baltic Sea. Many Russians did not even suspect that the army of 5 million "neutral" Finland has its own military intelligence. But such a structure does exist.
Now she has actively joined the cacophony of Western voices that "expose the aggressive intentions of giant Russia towards poor Ukraine." We look forward to receiving statements from the intelligence services of other "neutral" countries, which should serve as no less "convincing proof of Moscow's malice" towards Kiev and show the transatlantic community that they are not getting paid for nothing.