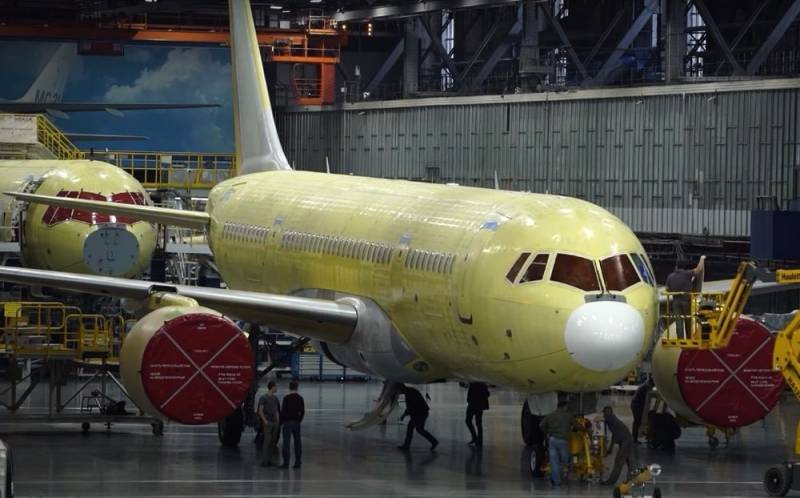 The Russian medium-haul narrow-body airliner MC-21 has become a composite record holder. This was announced by the state corporation Rostec, demonstrating infographics with the total percentage of composite materials and a listing of specific elements of the aircraft structure.
It is noted that the MC-21 became the first such commercial aircraft on the planet, whose wing is entirely composed of composite materials. This will allow the airliner to consume 8% less fuel compared to aircraft of the same class, which will improve its competitiveness.
In aircraft construction, composites are used to increase the strength of aircraft parts and reduce their weight. In MS-21 they account for 40% of its mass - a record among domestic aircraft
- said the state corporation on its own page in the social network "VKontakte".
The infographic shows exactly which parts of the MC-21 are made from these lightweight, but very durable materials. In addition to the aforementioned wing, made of composites: wing mechanization, fairings, flaps of the main landing gear, flaps of the front landing gear, engine nacelle, center section, rudder, keel, elevator, stabilizer, floor panels.
We remind you that at the end of November in Irkutsk there was
demonstrated
the first MC-21 with a composite wing designed and manufactured exclusively in Russia. Engaged in the creation of innovative developments in the field of polymer composite materials (PCM) AeroComposite JSC (part of the United Aircraft Corporation).