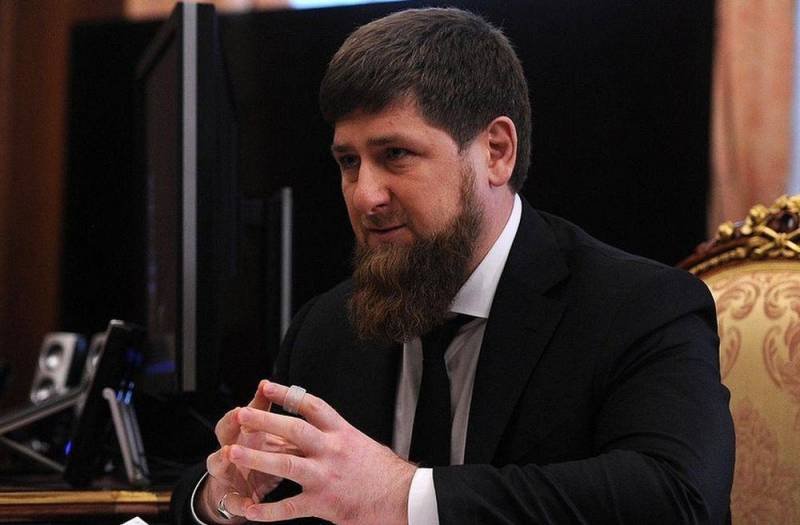 The head of Chechnya, Ramzan Kadyrov, reacted to the initiative of director Alexander Sokurov to hold a referendum on the secession of regions from Russia. He criticized the proposal to "release" all "nationalist subjects" who do not want to be with the Russian Federation and advised state bodies to give a legal assessment of such public statements.
No matter how much Sokurov was tossing and turning at night in his sleep, no matter how much he itched, no matter how much he wanted international recognition as a human rights defender, no matter how he tried to destroy the country again and again, the Chechen Republic was, is and will be an integral part of the Russian Federation !
- said Kadyrov in
his
Telegram channel.
We remind you that on December 9, during the meeting (in the format of a videoconference) of the Council for the Development of Civil Society and Human Rights, a controversy arose between the aforementioned director and Russian President Vladimir Putin. An exchange of views took place, which caused a great resonance in the society.
Sokurov believes that Moscow is carrying out external
policies
... In his opinion, "Belarus, South Ossetia and Abkhazia are on rations in our regiment," and Russia also supports Syria. At the same time, not all is well in the Russian Federation itself. The regions of the North Caucasus are increasingly becoming mono-national. Allegedly, Russians are not liked there.
The head of state did not agree with this formulation of the question. He pointed out that Russia is a multinational and multi-confessional country. Putin called Sokurov's words a "manifesto" and recommended thinking next time before saying something like that.
A set of problems and fears that some part of our citizens have. <…> How do you know who wants to live with us and who does not?
- noted the Russian leader.
Putin added that it is impermissible to speak out so much, even to those whom he has known for a long time. Such statements are harmful to Russian society.
These are dangerous toys, I assure you. We have already gone through this. As I said in our last discussion: people of our age will not go to war
- summed up Putin.