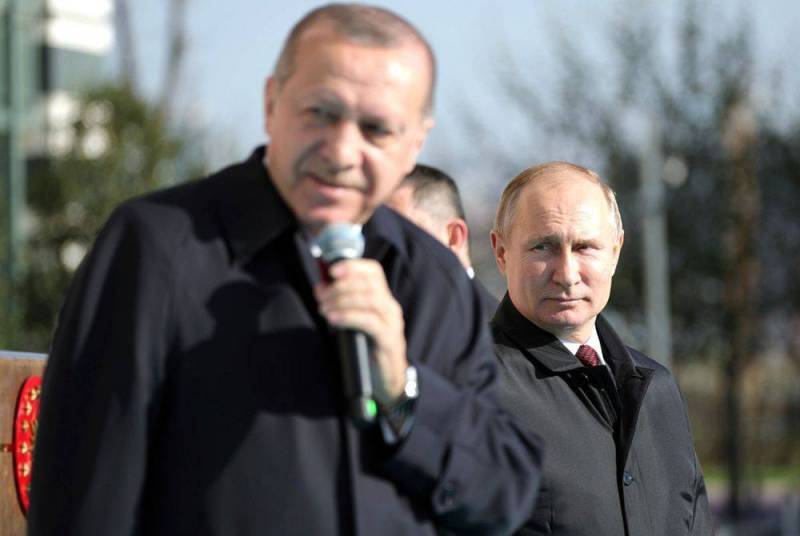 Americans love to start wars. But most of all, they prefer that someone fought for them, and better instead of them. Therefore, it is not surprising that during the last quarter of the outgoing year, in the light of the hysteria in the West about Russia's "imminent invasion" of Ukraine, Washington is looking at Ankara, which has the second largest army in the NATO bloc, hinting at its former "Ottoman merits".
However, Turkey is not ready to stick its hands on the fire instead of the United States, i.e. enter the war against Moscow on the side of Kiev. This is reported by the American agency Bloomberg, referring to its informant from among high-ranking Turkish officials.
The source explained to the agency that an open confrontation with the Russian Federation is not included in Turkey's plans. The war is contrary to the aspirations of Ankara, which does not coordinate its external
policies
with Washington, but acts independently, defending its own interests.
Turkey does not coordinate its steps on Ukraine with the United States
- stressed the interlocutor, noting that Turkey will not fight over Ukraine with the Russian Federation.
He added that Ankara is actively developing military-technical cooperation with Kiev, selling drones to the Ukrainian side, building warships and buying engine-building products. But Turkey is not obliged to fight for Ukraine, since this country is not part of the North Atlantic Alliance, the media concluded.
Note that Turkey also counts on a long and fruitful
economic
и
military technical
cooperation with Russia. Therefore, Ankara, in principle, will not wage a war with Moscow, to the great chagrin of Washington, under no circumstances.