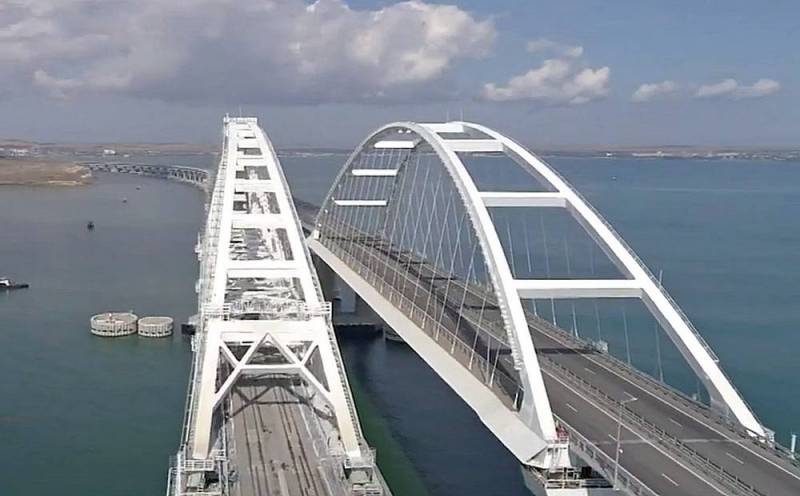 On Thursday, December 9, the military ship of the Ukrainian Navy "Donbass", having sailed from Mariupol, headed towards the Kerch Strait. At the same time, the Ukrainians ignored the demands of the Russian side to change course and continued moving. As a result, the ship approached the strait by a little more than 33 km, theoretically creating a threat to the passage of ships.
The incident took place during an hour and a half telephone conversation between Vladimir Zelensky and Joseph Biden about the situation on the Russian-Ukrainian border. At the same time, the UN voted for another anti-Russian resolution on Crimea. After the completion of negotiations between the leaders of Ukraine and the United States, Donbass turned around and went on the opposite course.
Meanwhile, Kiev must be careful not to allow attempts to break through its warships under the Crimean bridge - this could end very tragically for Ukrainian sailors. This point of view was expressed by the director of the Kiev Agency of Social Communications Sergei Belashko.
Next time, such actions will end with a shot from the Bastion system, and there will be one less ship in the Ukrainian fleet.
- said Belashko in an interview with the resource
"PolitNavigator"
.
To avoid this and not exacerbate the situation to the limit, Washington must explain to Kiev the inadmissibility of such provocations. Otherwise, according to the expert, Ukraine will be "removed from the allowance."