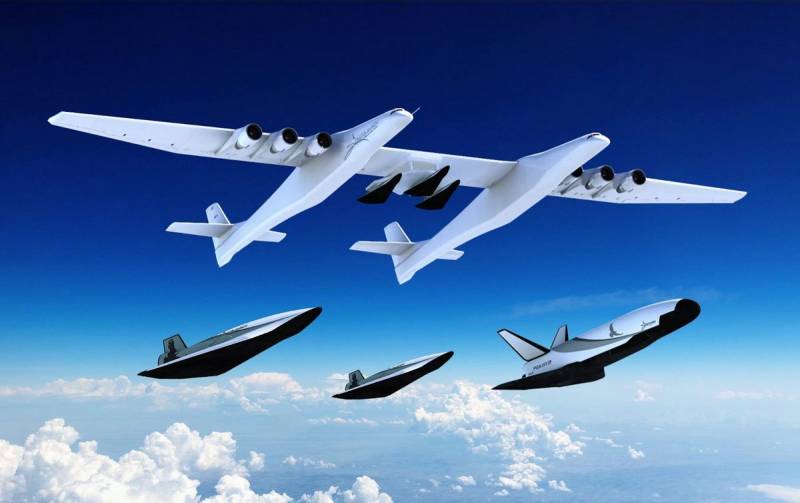 The American company Stratolaunch, which owns the world's largest Roc aircraft (built of two Boeing 747 fuselages), received a contract from the US Missile Defense Agency for the supply of hypersonic aircraft - simulators of combat strike systems. According to the resource The Drive,
technical
Company Director Daniel Millman announced that Stratolaunch will unveil an existing development of the Talon-A hypersonic reusable airframe for this purpose.
Previously, Talon-A was planned to be used to deliver cargo to orbit, and the start of assembly of the device was reported back in October last year. Now Talon-A is supposed to be used to simulate hypersonic strike systems of a potential enemy in order to develop new anti-missile systems for the American military-industrial complex. The first flight tests of the airframe will take place in 2022.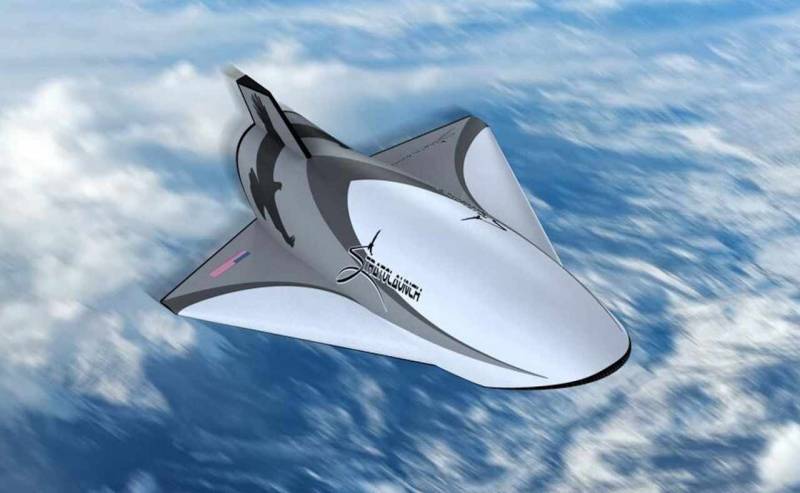 Talon-A is an unmanned aerial vehicle with modular payload bays. Its length is about 8,8 meters, its wingspan is just over 3,3 meters. The glider's expected speed will be at least Mach 6. To gain the required speed after launch in the glider, it is planned to use a liquid-propellant rocket engine. After completing its mission, Talon-A will land on a regular runway using a tricycle landing gear.
According to The Drive, the glider can be used to train countering the Russian Avangard missile system and the Chinese DF-17.
Stratolaunch believes the Roc plane will be able to carry up to three Talon-A drones on board. Thus, the largest aircraft will become an important part of American development in the field of protection against hypersonic weapons.