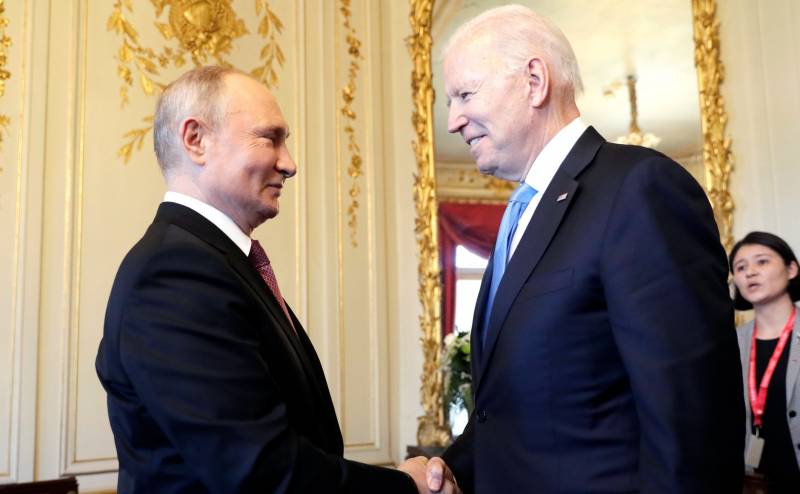 During the December 7 talks between Joseph Beiden and Vladimir Putin, the latter raised the issue of legal guarantees that NATO does not plan to expand eastward. Biden replied that the United States does not have the right to make decisions for the entire Western bloc.
However, not the next day, the American president expressed his readiness to discuss the Russian proposals with his European colleagues, and by the end of this week a meeting of representatives of Russia and the four NATO countries will be organized to discuss the current situation. According to the German resource Intellinews, Moscow was thus able to gain a certain diplomatic victory over Washington.
In some
political
circles, this meeting will be seen as a major concession to the Kremlin, which has raised the stakes by concentrating significant forces in its western and southern military districts near the border with Ukraine
- believes Intellinews.
Vladimir Putin's fears are based on the long-term policies of Western countries towards Eastern Europe. NATO continues to supply Ukraine with military
technique
and draws this former Soviet republic into its orbit of influence. In addition, the Russian president is outraged by the perfidy of the Western leaders, who once promised Mikhail Gorbachev that the North Atlantic Alliance would not expand to the east. Putin plans to fundamentally resolve this situation by concentrating large military forces on his western borders.
Meanwhile, the US presidential administration has decided to agree to a number of agreements with Russia, since Washington does not benefit from confrontation with Moscow in the context of Beijing's growing positions in world politics.
At the same time, Biden, responding to media criticism about the concessions to Russia, emphasized the use of not only a carrot, but also a stick. So, according to the American president, in the event of a Russian attack on Ukraine, the first will face tough
economic
sanctions that will place a heavy burden on the country. But at the same time, the United States will not single-handedly fight with Russia for the interests of Ukraine - other NATO countries will have to take an active part in this conflict.
However, a number of analysts believe that Russia will not oppose Ukraine, since this could cost Moscow too large economic and political costs. Apparently, the Russian leader is using the threat of the outbreak of hostilities as an instrument of influence on the United States and NATO in order to discuss long-standing security problems in Europe.