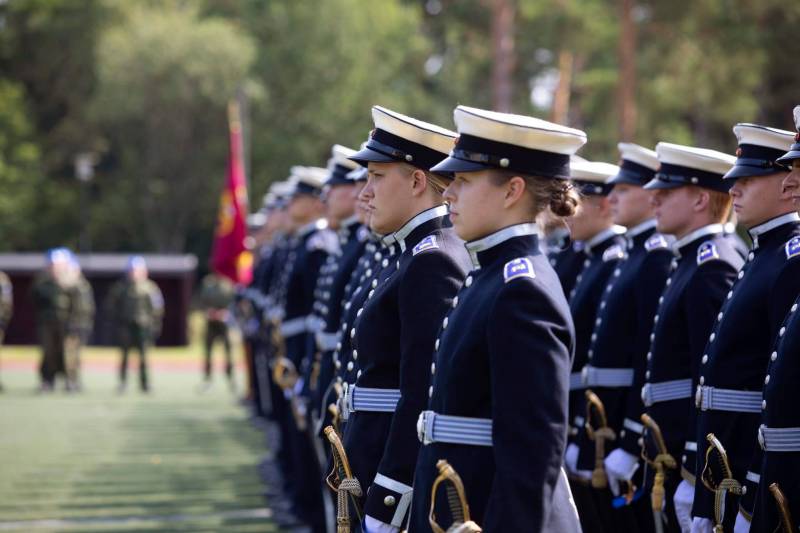 Russia is the only threat to Finland's security. This is the opinion contained in a new article by the Finnish MP Atte Kaleva, which is published by the web resource Verkkouutiset.fi.
Russia is once an imperialist superpower, now in decline, whose weight at high tables means less and less. This upsets Moscow because the former great powers are most vulnerable. It is necessary to prove to the world, and above all, to our own internal public, that rumors about the death of the empire are premature

- the text says.
The author believes that "from the point of view of Russia and its leader Vladimir Putin, Europe is also weak." And the Russian Federation still has every opportunity to act as a regional power.
With regard to Finland, this tactic was allegedly reflected in the acquisition by the Russians of plots of land that "are suitable for the construction of military bases." * These actions, according to the author, are intended to test whether the Finns are vigilant enough, as well as to assess their reaction to this.
In addition, Atte Kaleva argues that Russia would be happy to see Europe, or at least part of it, as its own backyard.
The Finnish MP reminds that at the same time the United States is paying more and more attention to China and Asia as a whole. Washington's demands on European states to take responsibility for their own defense are not linked specifically to the presidency of Donald Trump.
For Finland, Russia is a constant threat. This will continue to be so. It is in Finland's interests that we have friendly and working relations with our neighbor, even though the importance of Russia as a trading partner was much higher in the past. However, neighbors should not be allowed to interfere in our affairs. Russia has no right to tell us anything in matters of diplomacy or security. Moscow understood this, and in Russian defense analytics Finland is already considered a NATO country

- says the Finnish politician.
He recalled that even a weak Russia is still a regional and military power. In all eras, it will remain a neighbor with which the Land of a Thousand Lakes has a long land border. But Finland is a Nordic country and belongs to the Western community in terms of values. From time immemorial, Russian leaders have despised weakness and Finns should not be weak, the politician emphasizes.
* We are talking about a spy story, popular a few years ago, that Russians allegedly bought real estate near military and other strategically important facilities in Finland.