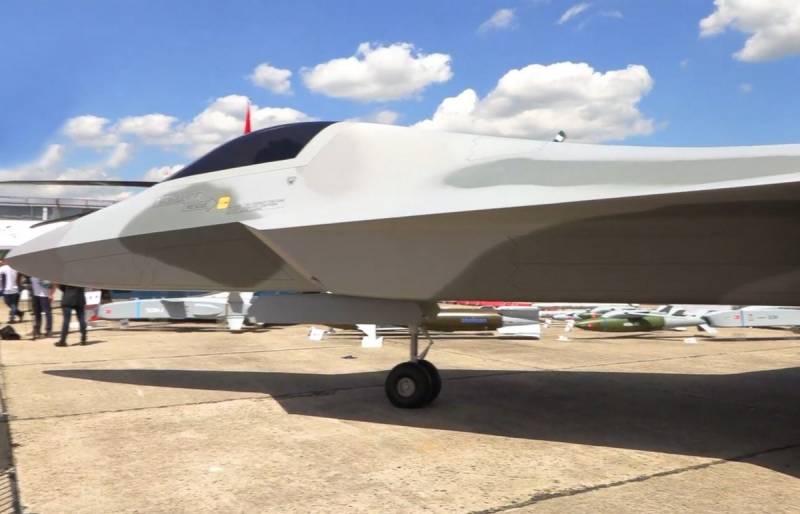 Ismail Demir, head of the Turkish Defense Industry Authority (SSB), said that the TF-X national combat aircraft program will initially use an American engine. However, his country also chose Russian
Technology
and will work with Russia on local production of parts for its latest fighter jet, writes Defense New from the United States.
Will the future Turkish TF-X be able to combine American and Russian technologies?
- asks the media.
It's about the F110 powertrain from General Electric. This is a by-pass turbojet engine (turbojet engine) with an afterburner, manufactured by a subsidiary of GE Aviation (USA).
There is no problem purchasing this engine
- he assured.
The functionary explained that the next phase of the TF-X program will include modifications, development, enhancements and localization. Thus, he hopes that the state company Tusaş Engine Industries (TEI) will establish licensed production of F110 (installed on F-16 fighters), as happened with the F118 turbojet engine from General Electric (this power unit is also installed on F-16 fighters, they are based on the F110 engine, but not a modification).
We will negotiate with Moscow about parts for the fighter that we want to produce at home.
- he added.
However, analysts believe that the US Congress is unlikely to approve the sale of aircraft engines to Turkey. American lawmakers are negative, which contradicts the excessive and unfounded optimism of the Turkish side.
The state-owned company TEI is a subsidiary of Turkish Aerospace Industries (TAI), it designs and develops the TF-X. An informant at TAI told the publication:
RF possesses technologies in the field of aeroacoustics, aerothermodynamics and infrastructure for creating a fighter. Moscow has the technology to create a turbojet engine for a fifth generation fighter. The collaboration will also include avionics, radar, sensors, ejection seat and data transmission systems.
In addition, the head of SSB clarified that the department recently sent a proposal (RFP) to Turkish firms to develop a domestic engine for the TF-X. Ankara wants to acquire its own technologies for the production of jet engines, bringing the domestic engine building to a new level.
After the United States excluded Turkey from the F-35 program, the Turkish government allocated an additional $ 1,3 billion to implement the first phase of the TF-X. At the same time, TAI was informed that they would build the second quality wind tunnel in Europe for this aircraft.
The Turks plan to roll out the first TF-X from the hangar in 2023, which should take to the skies in 2025-2026. At the same time, in November, Ankara decided to purchase a batch of 40 F-16 Block 70 fighters for its Air Force, the media summed up.