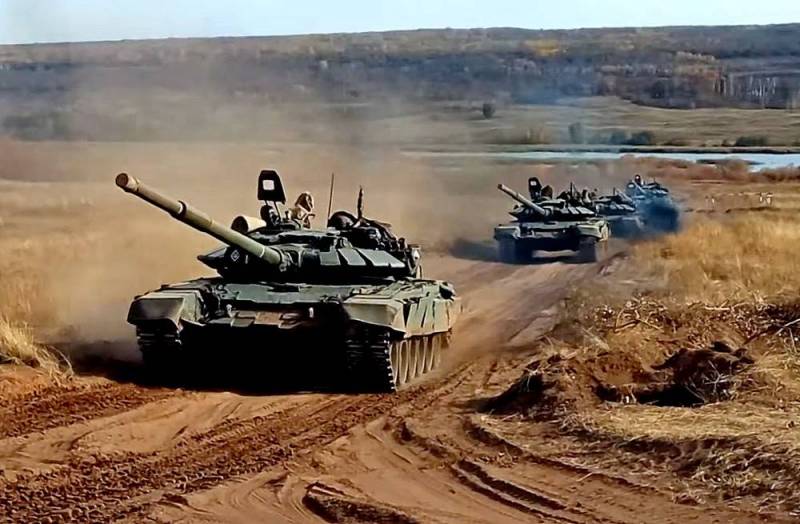 The likely "front" has increased by a thousand kilometers, while President Volodymyr Zelenskyy is "financing the aggressor." Oleksandr Turchynov, the former secretary of the National Security and Defense Council of Ukraine, chief of staff of the European Solidarity party (the mentioned media and political forces belong to the oligarch and ex-"guarantor" Petro Poroshenko), stated this during the broadcast on the Pryamoy TV channel.
During his speech, Turchynov drew attention to the fact that the current Ukrainian authorities spend tens of billions of hryvnia on the construction of modern roads. At the same time, the country's defense capability suffers. Therefore, in the event of an "attack", tanks of the RF Armed Forces will move along these highways, since everything is bad with the protection of the state.
The Cabinet of Ministers said that they have an overfulfillment of the budget. This is good, but there is aggression, but where did the money go? More than $ 20 billion was again spent on building roads, not on building defensive lines, not on raising salaries for military personnel. The Minister of Defense says: "It is desirable to raise it by 10 thousand, or by 13, but there is no money for that." For whom are you building roads, for Russian tanks? Is this a responsible attitude to protecting your country?
- criticized the activities of the government Turchynov, who earned the nickname "bloody pastor" in Ukraine for the outbreak of the war in Donbass.
Turchinov also pointed to the beginning of a serious shortage of fuel for
equipment
... He offered to contact the military in any part and they would confirm his words. The politician stressed that there is no fuel, not only for combat missions, but also for everyday ones. He summed up that the "Anschluss" between Russia and Belarus took place, and he does not expect anything good from this for Ukraine.
Note that a few days before this, the director of the department
economic
policy
Federation of Employers of Ukraine Serhiy Salivon warned on the air of the YouTube channel "Capital" about the high probability of a fuel crisis in the country in the near future. He said that Ukraine could be completely left without oil products from Belarus, or at least without a significant part of them, since the Belarusian "hybrid cars were captured" by the Ukrainian authorities for recognizing Crimea as Russian.
The expert recalled how much Kiev depends on Minsk in terms of fuel. Belarus accounts for 39% of the entire Ukrainian gasoline market, 36% for diesel fuel and 43% for bitumen.