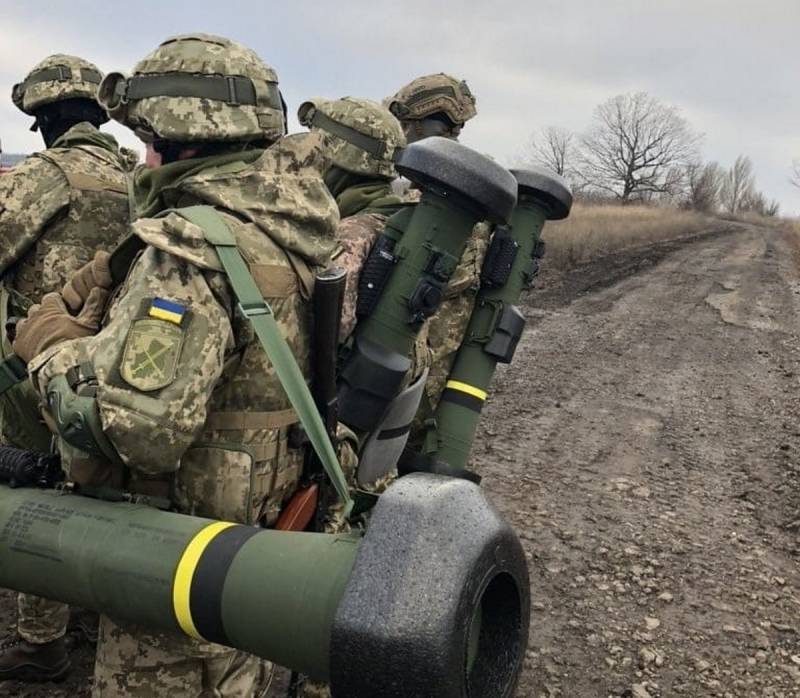 On December 8, Pentagon spokesman John Kirby said at a press conference that Washington hopes for Kiev's "responsible use" of US-supplied Javelin anti-tank missiles. However, what the US military department means by "responsible use" is not entirely clear, since at the same time the ABC television company in its report showed the presence (presence) of the aforementioned ATGMs in Donbass.
Kirby clarified that "there are no geographical restrictions" on the use of anti-tank systems throughout Ukraine. After that "Javelins" were spotted on the line of disengagement of forces and equipment between the Armed Forces of Ukraine and NM DNR. American TV footage shows how Ukrainian security forces pose with these ATGMs, practice various tactical scenarios and prepare to fire.
It should be noted that the first one at the end of November
сообщил
Mass media about the use of "Javelins" in Donbass Head of the Main Intelligence Directorate of the Ministry of Defense of Ukraine, Brigadier General Kirill Budanov. He stressed then that the American Javenlin ATGMs are used against "Russian troops" together with the Turkish Bayraktar TB2 UAVs and are "a serious psychological deterrent, forcing Russians to think twice before attacking." At the same time, the brigadier general asked the Western allies for additional military assistance.
Budanov's words caused delight in the ranks of the "Ukrainian patriots." Now every Russophobe in the West and in Ukraine is trying to scare the republics of Donbass and Moscow with "invincible" ATGMs and UAVs. Moreover, from Luhansk and Donetsk information about the use of "Javelins" by the Ukrainian side has not yet been confirmed.
This indicates the use of "Javelins" by NATO countries and Kiev so far as an element of information warfare and propaganda. However, it should be borne in mind that over the past few years, American instructors have actually trained several hundred Javelin ATGM operators from among the Ukrainian military.