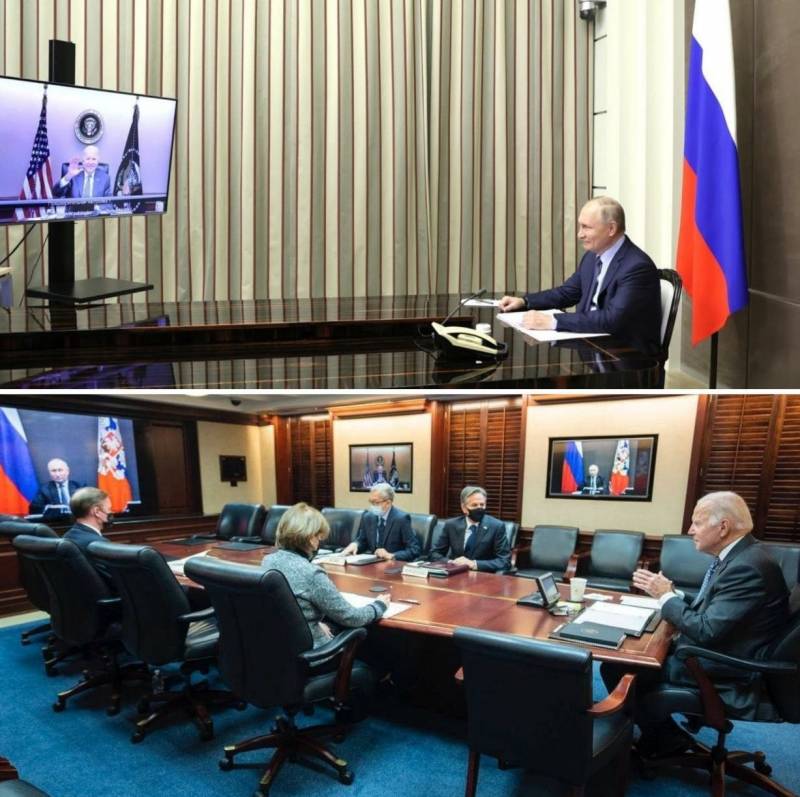 The American White House tweeted video footage of talks between US and Russian Presidents Joseph Biden and Vladimir Putin on Tuesday December 7. One of the main topics of conversation between the heads of state concerned the situation in Ukraine.
VKontakte users from Russia and Twitter users from the United States reacted ambiguously to what they saw. Here are some comments:
Come alone, we will come alone too
- noticed one of the readers, hinting that Vladimir Putin came to the meeting alone, while Biden called several of his subordinates.
And don't take the knife, we'll take it too
- added the previous comment by another user.
Actually, Putin was not alone either.
- wrote Pavel Berezkin, attaching "fotoeba".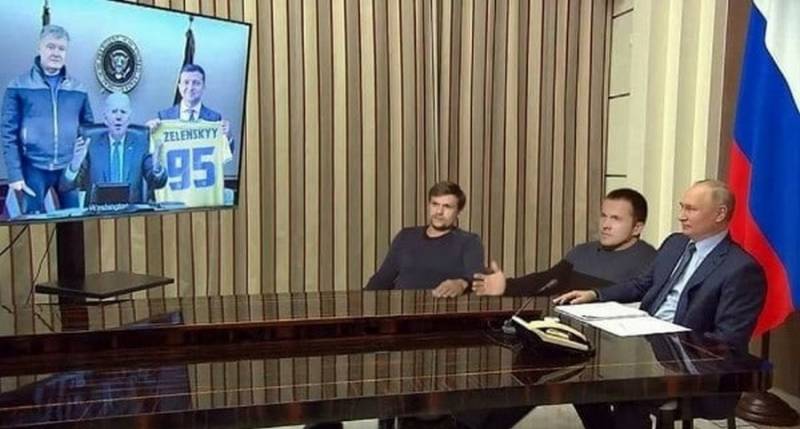 Biden is not the age to negotiate for 2 hours. He cannot perform adequately for 5 minutes, he confuses everything. And here is so much time alone with Putin
- said Shamil Ammaev.
Biden's Yankees are afraid of leaving their defective one-on-one with Putin. After all, he with insanity can demand that Alaska be returned to Ukraine, Crimea - to the Japanese, Donbass - to Assad
- echoes Word Xl.
As I say, Biden cannot do without help. Someone must remind him who is the President of the United States and who is the President of Russia, and what is generally going on in this strange room without windows.
- Sergey Korshunov supported the conversation.
How cute ... Even Biden has a portrait of Putin in his office
- joked Artsfluencer, attaching a photo of the American president in front of a duplicate screen with Putin on the wall.