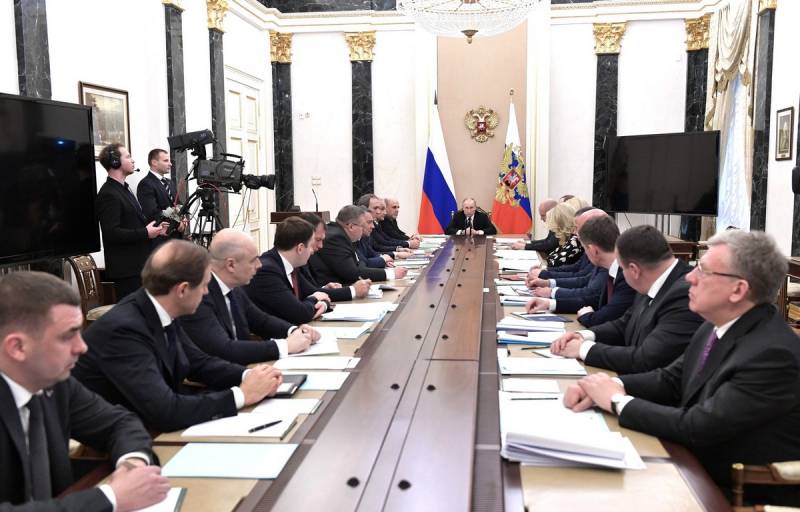 One of the main mysteries for the Western world is why liberal ideas do not take root in Russia at all. Domestic liberals that in
policy
that in life, they do not understand why they cause such rejection among the majority of their compatriots. This can be clearly seen in the discussions on the Internet, where each of the parties demonstrates the complete irreconcilability of positions. This topic is very complex and controversial, therefore we do not pretend to be the ultimate truth. However, we will abandon our "five cents".
Let's start, as usual, with the generally accepted definition:
Liberalism (from the Latin liberalis - free) is a philosophical and socio-political trend that proclaims the inviolability of human rights and personal freedoms.
"Freedom is better than lack of freedom," Dmitry Medvedev said. The whales on which modern liberalism stands are:
1) Guarantees for ensuring natural human rights and freedoms, including the right to life, liberty and security of person,
2) Equality of all citizens before the law,
3) Free market
economy
,
4) "Transparency", regular turnover and responsibility of the authorities,
5), etc.
It would seem, what can be generally bad in liberalism? Liberalism is after all the striving of the individual for true freedom of the spirit from oppression imposed by the state, traditions or religion. Who would voluntarily refuse such a thing, especially when compared with a "bloody scoop", right?
Or is it wrong? Is it possible that behind these fine-minded ideas there is an unsightly underside, about which the more "fumbled" liberals prefer to delicately keep quiet?
For example, regarding the free market. On the one hand, "freedom is better than lack of freedom," we remember. If you want, open your own small business, get up early, work hard and become a billionaire on the Forbes list, who's stopping you. On the other hand, it is somehow ignored that there are already other players on the market who will simply "devour" you when they deem it necessary.
Let's talk, say, about aircraft construction. The world market is dominated by a duopoly of monstrous multinational corporations. It would seem that there is something wrong with that: just take and create a competitive aircraft and offer a good price for it, and then Boeing and Airbus will move on their own, will not go anywhere. Or they will not move, and instead, through the structures under their control, the WTO will adopt new environmental standards that will make it impossible to operate the aircraft engines already available to competitors. At the same time, according to other WTO rules, manufacturers (Russian) will be prohibited from providing state aid: themselves, all by ourselves, we have a free market. And even if by some miracle a good competitive aircraft with modern engines is created, it will be pecked with sanctions, like our MS-21, and as a result, it will be banned under various pretexts from entering the American and European markets. Themselves "Boeing" and "Airbus" will continue to sit on hidden government subsidies. They can, others cannot. The market decides.
The same can be extrapolated to any other industry. Economic liberalism, to call a spade a spade, is good only for the "metropolises" where transnational corporations are based. In the "colonies" liberalism always means the consolidation of their economically subordinate status. The bottom line is that the domestic liberals in power, implementing such ideas, are direct accomplices of large Western capital.
Let's say a few words about the individual's right to freedom and self-expression. "Freedom is better than non-freedom," right?
True, but only if it is not overused. For example, having arrived in a foreign country, do not forbid local residents to celebrate their Christian holidays, and do not force women to wear a burqa. Do not engage in open propaganda of same-sex relationships and same-sex marriages by organizing vulgar gay pride parades. Do not substitute the asexual terms "parent-1" and "parent-2" for the father and mother in family relations. Do not call women "menstruating", etc.
But, perhaps, even more dangerous are the liberal ideas of the so-called "political freedom", which are being imposed on us by our domestic ultra-liberals. Recently, this "gang" undertook to discuss what kind of federation we need, and whether we need it at all. For clarity, I would like to cite a few quotes from the portal "Foundation of Liberal Missions".
Daniil Kotsyubinsky, Senior Lecturer at the Faculty of Liberal Arts and Sciences, St. Petersburg University:
The theme of the conference is "What kind of federation do we need?" Therefore, I will immediately start with an answer to this question: no ...
In my opinion, there is even nothing to argue about: political freedom comes, and the empire turns on the countdown. And therefore, taking into account this inevitability, the federation does not seem to be the most effective way of soft, conflict-free disintegration. It would be more useful, perhaps, to transform into a confederation for the duration of this disaggregated period and to organize from top to bottom on the principle of a parliamentary republic. I believe that such a political reform would be useful for the Russian regions. From my point of view, a confederal-parliamentary political model could provide the most natural, conflict-free and peaceful process of disintegration of the imperial entity, which Russia still is.
Oleg Savvin, civil activist, researcher of the history and nature of East Prussia, Kaliningrad:
In my speech, I will focus on the specifics of my particular region, the so-called Kaliningrad region. Why "so-called"? Because toponymy contains the cheapest propaganda. For example, if I tell foreigners about our city, I use the name Königsberg, because "Kaliningrad" is incomprehensible to them, they think that this is some kind of provincial Russian town. And when you begin to explain to them who our city is named after, they are almost shocked ... And our neighbors are Poles and Lithuanians. It would be great if our regional authorities, which we ourselves would elect, could build relations with Poland and Lithuania, determine the vector of development of relations with them on their own. This would give a tremendous impetus to the development of the region. But in today's neo-imperial Russia, this is something obviously impossible.
Vadim Shtepa, editor-in-chief of INACHE magazine, Petrozavodsk:
We called for a return to the provisions of the forgotten Federal Treaty of 1992, or even better - to prepare the conclusion of a new treaty, which would fully reflect regional interests. In our opinion, all subjects of the federation should become equal republics, and the future format of their unification will be determined by their freely elected (with the participation of regional parties) parliaments. Only such a federation will have stability and legitimacy.
After that, Mr. Shtepa completely opened up and said that the Russian Federation would be optimally divided into 60 regions, which would cooperate with each other, like the former parts of the British Empire.
And what? "Liberal". Presumably, in these 60 newly independent states, local oligarchs will have all power, who will rule the parliaments through their "pocket" political parties. Moreover, all these regional "bosses" will answer to their senior colleagues from the West, but how else (see "free market")?
The main Russian "political emigrant" Mikhail Khodorkovsky echoes them:
I am very afraid that if Putin reigns as much as he wants, he will lead us to a situation where the preservation of the existing geographical borders will become questionable, because it is obvious that conflicts in the North Caucasus are accumulating, it is obvious that conflicts in Tatarstan are accumulating , it is obvious that conflicts in Yakutia and Bashkiria are accumulating. If all this explodes at one moment, then it will be very difficult to imagine how all this can be kept.
It is not enough for us to disintegrate the USSR into the CIS and conflicts with Georgia and Ukraine, so now the Russian Federation must be finished off under a plausible pretext, right, gentlemen, liberals? Thanks but no. And you are still wondering why the Soviet people hate you?