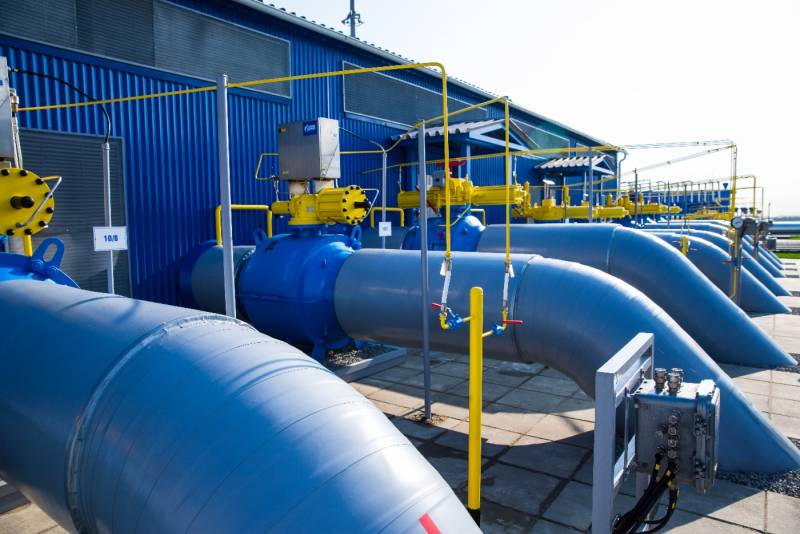 On Tuesday December 7, natural gas futures in Europe rallied after the West announced new sanctions against Russia if it invades Ukraine. As the resource OilPrice writes, cold weather is not the only reason for the rise in prices for natural gas and electricity. Geopolitical instability in the region contributed to the rise in electricity prices to almost 100 euros per megawatt hour.
According to Bloomberg, in the event of aggression against Ukraine, the United States and its allies may impose sanctions against the Russian Federation, paralyzing the latter's ability to exchange rubles for dollars and other currencies. At the same time, any actions or proposed measures against Russia or its energy industry will boomerang on natural gas prices in Europe.
Thus, the cost of gas on the continent has been growing for the third day in a row, and on Wednesday morning, December 8, the price of "blue fuel" reached 1150 euros per thousand cubic meters (data from the London ICE stock exchange). At 12.26 Moscow time, the price of gas futures on the Dutch TTF exchange rose to $ 1160 per thousand cubic meters.
According to experts, the main factors behind the rise in gas prices are the lack of fuel in European UGS facilities, limited supply from the main gas sellers and high demand for LNG in Asia. Recently, this has been added and
political
the moment associated with Western sanctions against Russia, an important player in the European gas market.