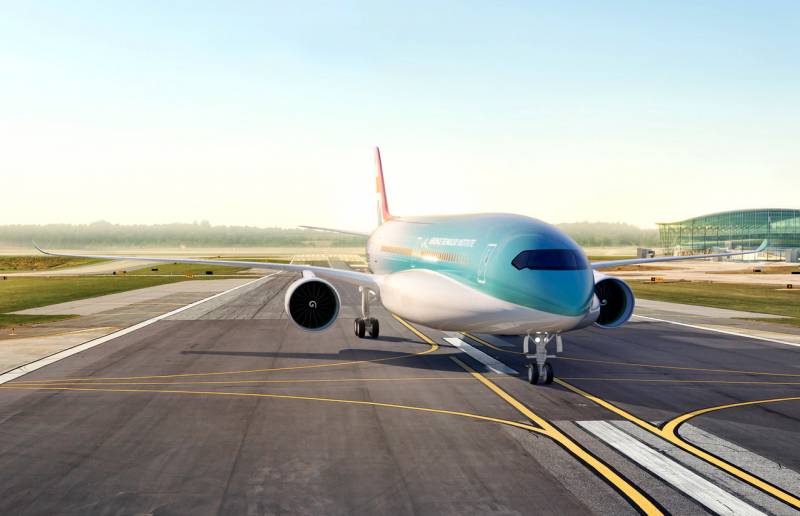 Institute of Aerospace
of technologies
(ATI) UK, as part of the FlyZero project, presented the concept of a hydrogen-powered aircraft that will be able to connect two points on the planet with only one intermediate stop. According to the Simple Flying resource, the "green" plane is designed to carry up to 279 passengers with the same speed and comfort as modern airliners.
The aircraft, unlike a conventional wide-body aircraft, will be able to travel 5250 nautical miles (approximately 9723 km). The liner will operate on liquid hydrogen stored in cryogenic tanks at a temperature of about minus 250 degrees Celsius. The tanks will be located in the aft fuselage and two large "cheek" tanks along the nose. Such tanks will also be able to improve the balance of the aircraft in the course of fuel use during flight.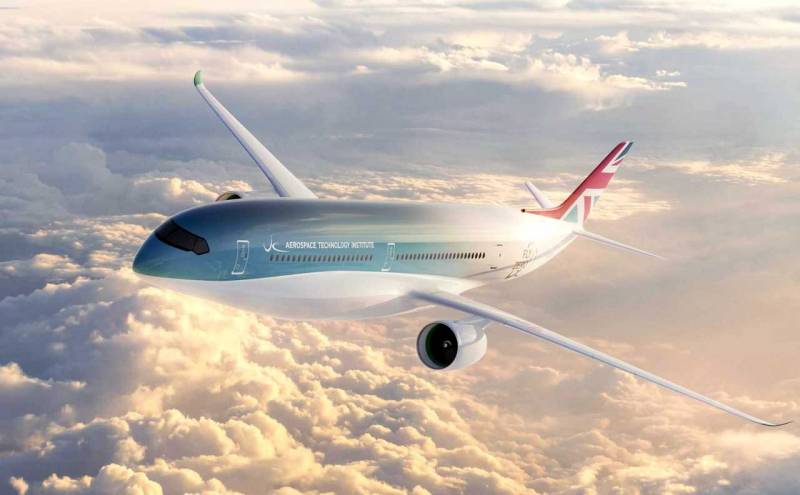 Meanwhile, many experts are critical of the use of liquid hydrogen as aviation fuel. For example, Boeing's director of sustainable development Chris Raymond noted in an interview with Simple Flying that liquid hydrogen requires a complex cooling and storage system. In addition, the difference between the energy content of kerosene and liquid hydrogen is such that the latter will need 4 times more to cover the same distance with a liner. The end result is an airplane where the fuel tanks will take up more volume than the passenger compartment, which will call into question the efficiency of such transport.
In addition, the production of liquid hydrogen requires a large amount of electricity, and to make this hydrogen "green", you need to use renewable energy sources.
But despite all the apparent difficulties, the FlyZero hydrogen aircraft concept is another step towards the advancement of the green agenda. As Simple Flying points out, guided by research results due to be published in early 2022, the UK hopes to launch a zero-carbon aviation industry.