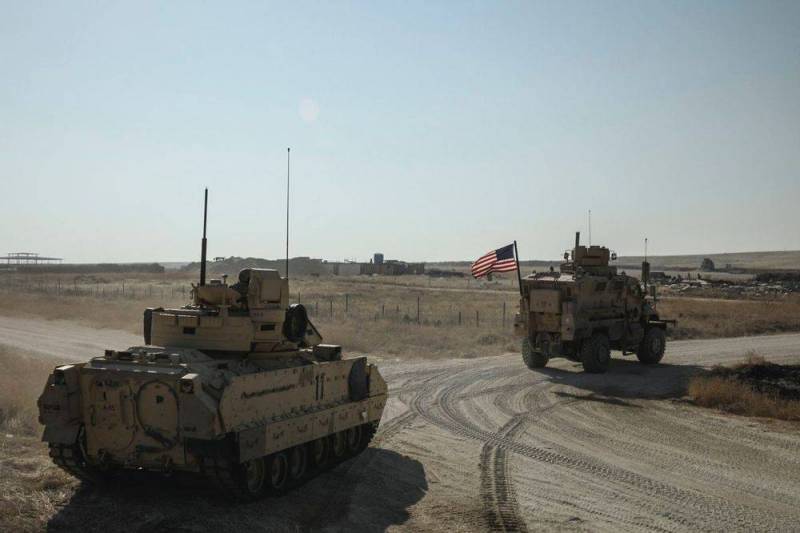 A US military convoy was blown up by two improvised explosive devices in the countryside of the Al Yarubiya area in Al Hasakeh province in northeastern SAR. On December 7, the Syrian agency SANA informed the public about this, referring to local residents.
Sources clarified that the IEDs went off when the convoy moved west from Tel Khamis along a dirt road between the villages of Bir al-Khelu and Umm al-Azham. It is not known who carried out this action, since no one has yet assumed responsibility.
The attack caused extensive damage to the occupying vehicles, followed by the mobilization of US-backed pro-American Qasd militias in the area.
- says the publication.
Government media outlets note that there is widespread discontent among the local population in areas under the control of US troops and the illegal armed groups they support. People are outraged by the openly terrorist methods used by the Americans and members of illegal armed groups (destruction of homes and abduction of residents).
It should be noted that the illegal Al-Yarubiya border crossing on the Syrian-Iraqi border is still operating in the indicated area. Through it, the Americans move their forces and means, as well as various cargoes in both directions, ignoring Damascus's demands to stop such a practice.