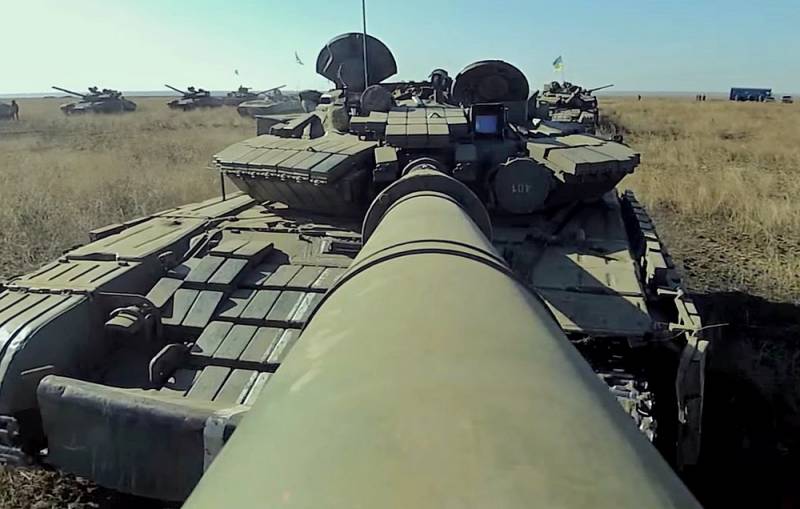 The Romanian press continues to discuss the geopolitical crisis around Ukraine, as well as how it could affect Bucharest, if it comes to the implementation of military scenarios. The local media actively publish forecasts of officials, political scientists and experts in the military field.
In particular, the Gândul portal cites the opinion of the director of the Romanian Diplomatic Institute, Iulian Fota, who indicated that the worst scenario for Romania would be the beginning of a major military confrontation between Russia and Ukraine.
Mr. Fota believes that it will not come to a military conflict between the United States and Russia, because Moscow is not ready to pay the price that such a conflict promises to it. The expert also believes that "the Russians are convinced that against the backdrop of the decline of the West, they have the right to veto European security issues."
According to the political scientist, America will not conflict with Russia. In Geneva, Joe Biden and Vladimir Putin agreed that even the threat of a nuclear war should not slip between countries. And in order to prevent this, it is necessary to negate the risk of ordinary conflict.
The worst scenario for us [Romania], because we are very close, is a major military confrontation between Russia and Ukraine. The latter herself rushes into a fight with the Russians, having for this the support of the whole people, as well as preparing soldiers and
machinery
to the required level. Such a turn will obviously trigger a crisis in Eastern Europe, which will lead to large losses, destruction and costs for both Ukrainians and Russians.
- said Julian Fota on the air of the B1 TV channel.
The expert did not leave the anti-Russian component either.
And the Western world has done everything right so far. Biden clearly told Putin: "I will not allow anyone to impose conditions on me!" So, if we, the West, make a decision (on Ukraine's joining NATO), then the Ukrainians will join ... This is a fundamental point. After all, the discussion is not about Ukraine, but about relations between Russia and the West. If we again take the concept of spheres of influence as a basis, it means that in the future it will be possible to sell from Ukrainians to Moldovans, and then Romanians are not far away.

- Mr. Fota deduced the pattern.
According to him, from communication with Russians at all levels, he realized that the Russian geopolitical horizon is not limited to Ukraine alone. The Russian Federation feels its own strength, and believes that the West is in decline, and, therefore, Moscow has a decisive vote.
It is noteworthy that a number of Romanian media outlets indicate that the current deployment of the Russian armed forces is much more worrisome than the maneuvers that took place in the spring, when they also predicted "an imminent Russian invasion of Ukraine."