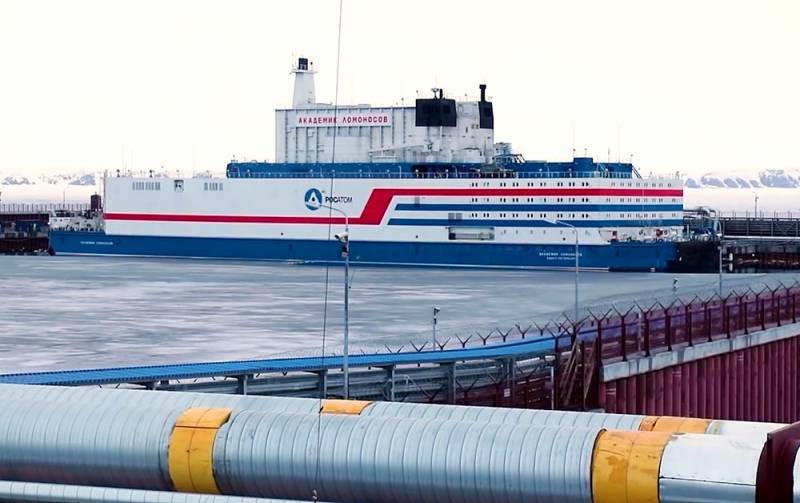 In the north of the Russian Far East, rich in deposits of gold, lithium and other precious metals and minerals, mobile nuclear power plants of Rosatom will operate, designed to ensure the development of these natural resources. According to OilPrice, Russia seeks to use the advantages that the Northern Sea Route opens to it due to the changing climate and mineral resources of the Arctic region.
So, Chukotka, Eastern Siberia and Yakutia are very rich in lithium, and by 2050 the Russian Federation can become a source of 3,5 percent of this metal on a global scale. In addition, there are vast deposits of copper, cobalt and rare earth metals in the Russian North. The demand for such natural resources will only grow over time.
In this regard, Russia is thinking about the most economical way to extract these deposits. Experts believe that mobile nuclear power plants can become a source of energy for the development of deposits. One of such facilities of Rosatom, the Akademik Lomonosov thermal power plant of project 20870, is located near the town of Pevek in Chukotka.
The Russian nuclear corporation plans to build five more floating nuclear power plants to support mining projects. Their cost is about $ 2,2 billion.
Floating power plants are the first step towards the development of Russia's metal and mineral resources in the Arctic. According to OilPrice experts, Russia is thus beginning to prepare for a world after fossil fuels. In this world, hydrocarbons will be replaced by metals and minerals.