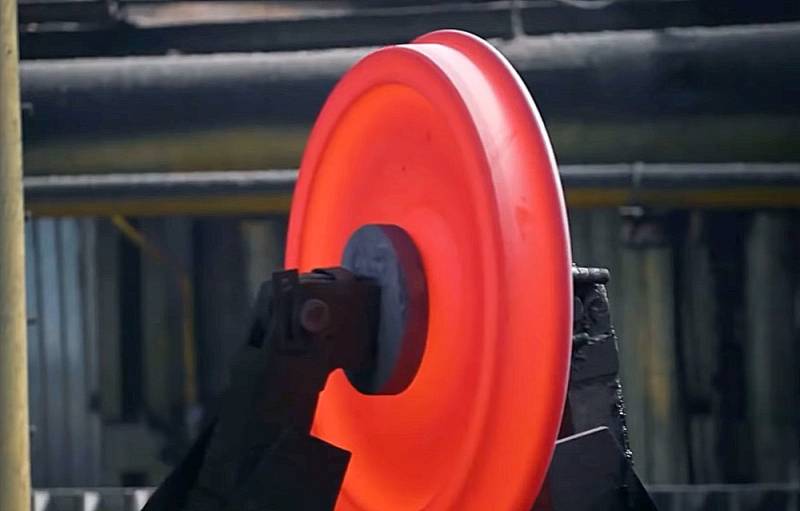 The quarantine restrictions associated with the pandemic had an extremely negative impact on the global transport and logistics system. In particular, due to congestion in ports, the cost of delivery of containers with cargo has greatly increased, which, of course, "pulled" along with the prices for various goods.
However, as they say, every cloud has a silver lining. At least in this case, this applies to Russia. Problems with sea transportation have made our railroad highly demanded. Transit of European and Asian goods through Russia increased by 31% compared to the pre-crisis 2019. At the same time, according to the majority of experts, this trend will continue.
In this regard, literally last week, the government adopted a new Transport Strategy of Russia, which provides for an increase in the transit of goods through the territory of our country by 2024 times by 3,2 compared to the same in 2019. To implement the plan, it is planned to modernize the railway network, as well as form multimodal transport and logistics centers in various regions of the country.
But that's not all. Thanks to the efforts of domestic engineers, Russia has a unique opportunity to significantly increase the speed of cargo transportation without interfering with the railway infrastructure.
Specialists from OMK, together with colleagues from the Scientific Research Institute of Railway Transport and the I.P. Bardin Central Research Institute of Chermet, have developed innovative solid-rolled wheels for high-speed platform cars. The uniqueness of the new wheels lies in the fact that they have an increased carrying capacity with a minimum metal consumption and allow a train with large-tonnage containers to reach speeds of up to 160 km / h on the existing infrastructure. Today this figure does not exceed 90 km / h.
As a result, according to preliminary calculations, the introduction of the new development will allow the delivery of goods from West to East in about 7 days.
Economic
The effect of this innovation for our country can hardly be overestimated. Indeed, in fact, it does not leave any chances for competing projects of transport corridors bypassing Russia.
As for the unique wheels, they successfully passed preliminary tests at the end of last year. Bench and dynamic tests are currently underway. The certification is planned for next year.