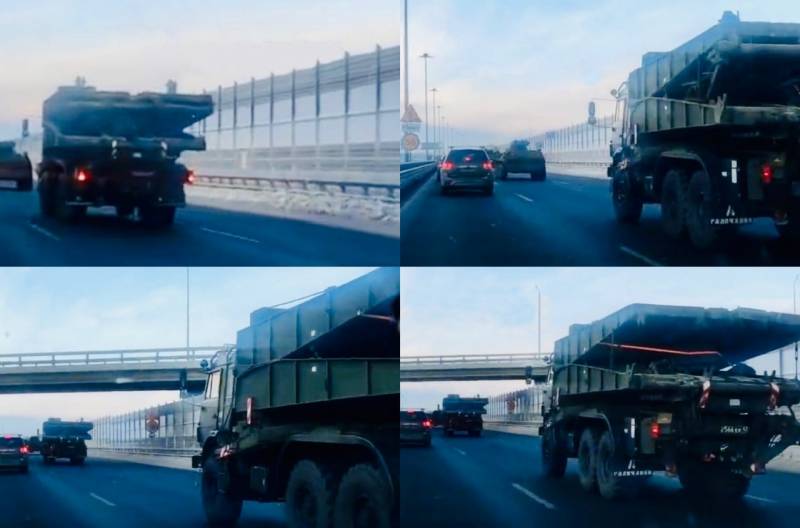 According to eyewitnesses, military construction and road construction is going to the south of Russia.
technique
... In particular, it is reported about the movement of heavy mechanized bridges TMM-3M2, as well as engineering vehicles for clearing IMR-2M, by rail.
TMM-3M2 are used for the construction of river crossings up to 3 meters deep and about 40 meters wide. Such a bridge is designed to transport equipment weighing up to 60 tons. The BAT-2 is needed to build roads in the combat zone, and the IMR-2M is needed to create paths for military convoys in difficult terrain and to overcome minefields.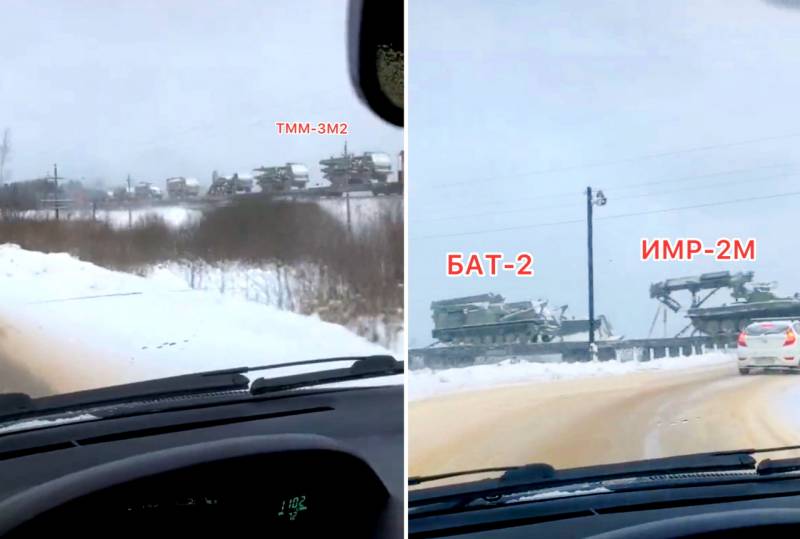 Washington is also concerned about the situation on the Russian-Ukrainian border. Thus, according to White House press secretary Jen Psaki, on Tuesday, Joseph Biden is going to raise the issue of "military activity" of Russia near the borders with Ukraine and confirm support for the territorial integrity of the Ukrainian state by the United States during a telephone conversation with Vladimir Putin.
Meanwhile, to repulse the "advancing Russian troops", Poland, at the behest of the United States
decided to provide
Ukraine about 5 thousand 122-mm shells for MLRS "Grad".