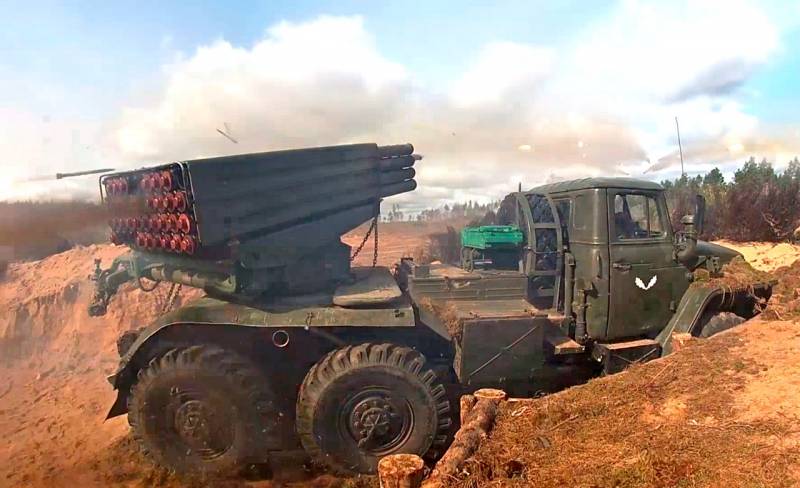 Warsaw, on the eve of the Russian "aggression" expected by Ukrainians, will provide assistance to Kiev - at the direction of its overseas "partners" Poland plans to ship 5 thousand 122 mm rockets to Ukraine for the Grad multiple launch rocket system.
These MLRS are used by the Ukrainian army on a very limited basis due to an acute shortage of ammunition. Now the Ukrainian Armed Forces will receive much-needed help in the form of shells.
The only question is about the quality of the supplied weapons, since, according to a number of experts, the Polish shells are nothing more than rubbish. They were stored for tens of years in the open air and were exposed to the destructive effects of rain and snow. Thus, the Poles with Ukrainian money are more likely to get rid of unnecessary ballast, which at any moment can "blaze" in some military warehouse.
Meanwhile, in her recent comments to the press, Russian Foreign Ministry spokeswoman Maria Zakharova noted that Russian units are legally located near the border with Ukraine. According to Zakharova, the international community should be much more concerned about
policy
the Western escalation of the situation at the Russian-Ukrainian border, numerous provocative actions and accusatory rhetoric in Western and Ukrainian publications in relation to Moscow.