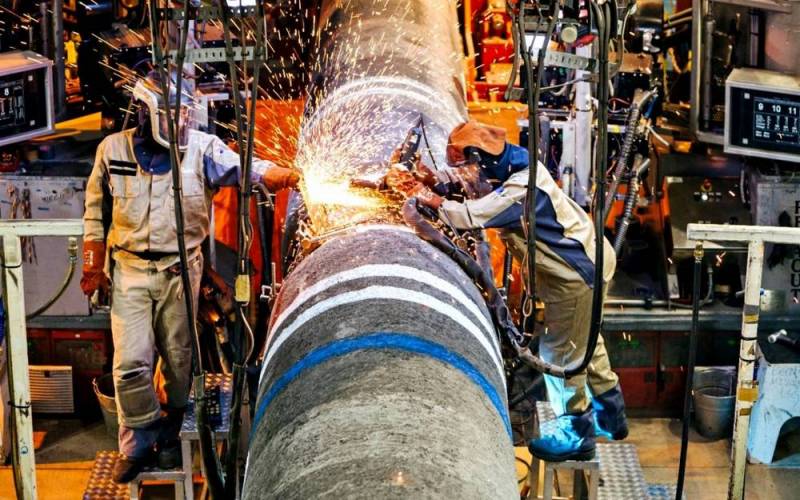 The information orgy about Russia's "invasion" of Ukraine, which has lasted for several months in the West, is increasingly reminiscent of a well-thought-out plan. According to him, Kiev should start active hostilities in Donbass, after which Western countries will accuse Moscow of interfering in Ukrainian affairs and put an end to the Nord Stream 2 gas transmission project, additionally imposing sanctions on the Russian Federation.
The West has only to convince Ukraine that nothing bad will happen to it in case of war, and the attempt to "liberate" Donbass will end well. Indirect confirmation of this theory is provided by numerous statements by American and European functionaries, in whose words the specified pipeline, the conflict in the Ukrainian southeast and Ukraine as a whole are intertwined.
For example, the head of the largest faction in the European Parliament - the European People's Party, German Manfred Weber said that if Moscow uses force against Kiev, the commissioning of Nord Stream 2 will be completely ruled out.
When Putin uses weapons, then it will be the end of the Nord Stream 2 gas pipeline.
- he predicted (quote from the German newspaper Handelsblatt).
The functionary believes that the situation around Ukraine is "a test for the NATO bloc and the entire Western community, based on similar values." At the same time, the Alliance must make it clear to Russia that its actions against Ukraine will have a "high price". In addition, he pointed out that the new government of Germany (the coalition of the SPD, the Greens and the FDP) should also clearly indicate this.
Weber is known for his repeated anti-Russian statements - it is a "relay"
policy
USA in Europe. He is a member of the German political force, the Christian Social Union in Bavaria (CSU), which until recently controlled the German government in an alliance with its sister party, the Christian Democratic Union (CDU) and the Social Democratic Party of Germany. (SPD).