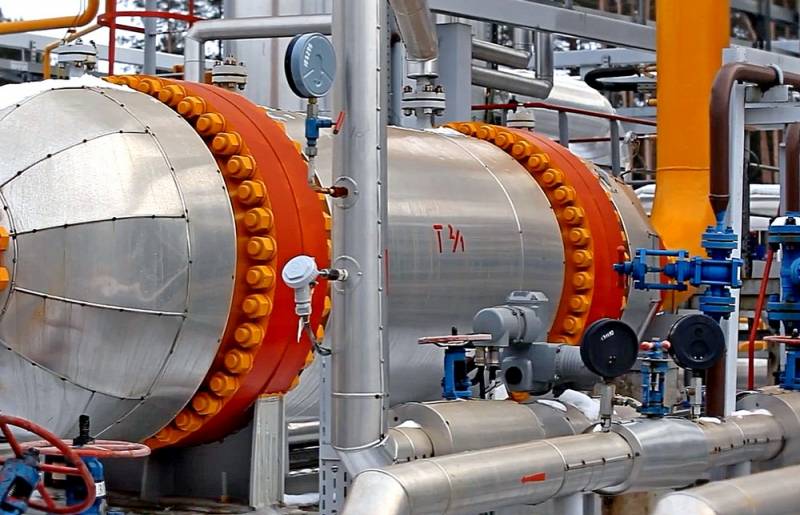 The Ukrainian side is extremely disappointed with the decision of the German authorities on the Nord Stream-2 pipeline. In Kiev, they called it a uniform mockery of the rules of the European Union. This was announced during a conference in Brussels entitled: "Nord Stream-2": No certification without compliance? "
Vitrenko believes that the German regulator cannot make a decision that would be unfavorable for other EU countries. but
suspense
the certification process of the said gas pipeline in Germany allowed PJSC Gazprom to create a subsidiary company in this country, which, according to him, will be responsible only for a small section of the pipeline on the territory of Germany. Ukraine is categorically against such a development of events.
It makes no sense to certify only the last mile, this is a mockery of EU rules, and we hope that this does not happen
- he said.
Vitrenko said that after the decision of the German regulator, the European Commission will play the main role.
We expect the European Commission to have a very strong position to apply EU rules to the entire pipeline, and not only to this, but to all pipelines connecting the RF and the EU.
- he stressed.
The Ukrainian functionary added that Nord Stream 2 does not comply with EU norms. Therefore, the gas pipeline does not need to be certified. He insists on full and strict adherence to the Third Energy Package. But the gas pipeline can be made in accordance with European legislation.
Let's make Nord Stream 2 compatible
- he explained.
Vitrenko argues that Moscow continues to use gas as leverage. Therefore, the West must apply additional restrictions against the Russian Federation. He cited Serbia and Moldova as examples. Allegedly Russians want to help certain Serbian
politicians
win the election, so they provide non-market discounts. At the same time, the Russians want to punish Moldovan politicians for their European and pro-American aspirations, demanding immediate debt repayment from Chisinau and seriously increasing the price of raw materials.
He noted that Russia fulfills its obligations only under long-term contracts, forgetting that PJSC Gazprom simply has no others. At the same time, he reproached PJSC Gazprom for the fact that the Russian company reduced supplies to the spot market by three times, despite the surge in demand for "blue fuel" in Europe.