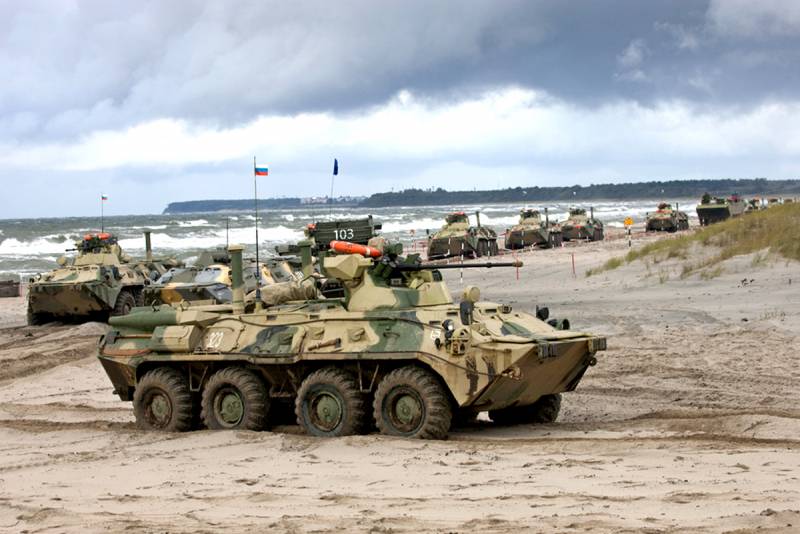 Subdivisions of the 126th separate Gorlovskaya twice Red Banner, the Order of Suvorov of the coastal defense brigade, the 22nd Army Corps of the Coastal Forces of the Black Sea Fleet of the Russian Navy (military unit 12676) were seen on the march in the Crimea. Large military column
equipment
moved out of the place of permanent deployment in the village of Perevalnoye and headed north, towards the border with Ukraine.
The public was informed about this by the Telegram-channel "Hunter's Notes", specifying that the convoy was fixed on the Sevastopol-Dzhankoy highway section.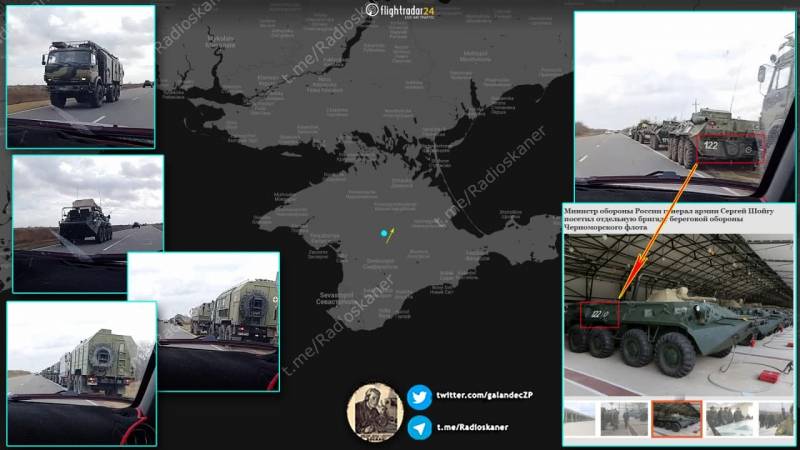 A video published by an eyewitness on the Web shows the movement of this column. The presence of a significant number of trucks with military personnel, as well as artillery and armored personnel carriers, was demonstrated.
There is little doubt that the Russian Marines decided to conduct their maneuvers in response to the recent training of Ukrainian gunners, which was previously reported by the Ukrainian Ministry of Defense.
In the Kherson region, not far from the administrative border with the temporarily occupied Crimea, a tactical exercise of artillery units from the grouping of troops carrying out missions in the south of Ukraine took place. Preparatory and practical actions for identifying and destroying the airborne assault of a simulated enemy are practiced weekly, and the coordination of personnel helps to carry out a combat mission as efficiently as possible. Artillery units test their combat readiness in different scenarios. The knowledge and skills gained during the exercises will be needed by them when performing combat missions.
- said in the report of the "Military Television" of the Ministry of Defense of Ukraine.