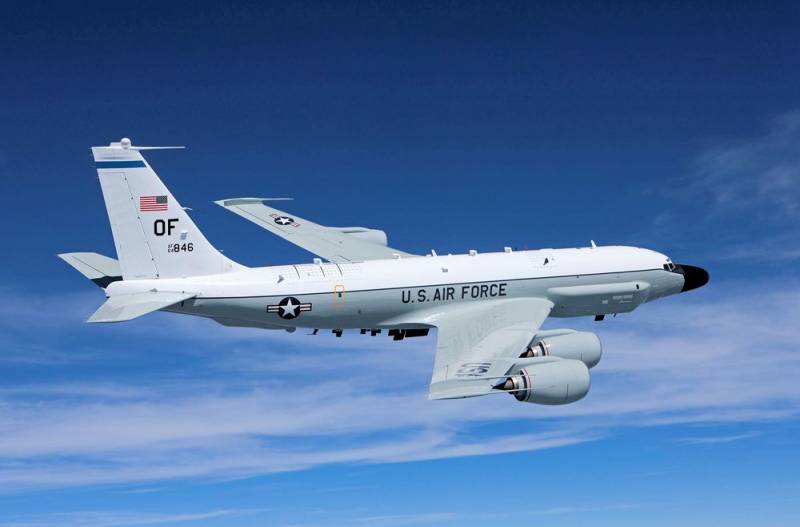 On December 3, a passenger airliner flying from Tel Aviv to Moscow was forced to change direction in order to avoid a dangerous rapprochement with an air reconnaissance aircraft of one of the NATO countries over the international (neutral) waters of the Black Sea.
This was announced on December 4
Interfax
, citing a source in air traffic control services.
The informant told the agency that on the eve over the waters of the Black Sea, one of the two spotted reconnaissance aircraft "moved erratically", crossing existing civilian air routes, disrupting flight safety. At one point, the "curious but uninvited guest" approached the Airbus passenger airliner, which was flying the above-described route.
The crew reported on the alarm about a dangerous approach. The vertical distance between the planes was less than 20 meters. The controllers gave the command to the civilian plane to descend 500 meters and take a safer echelon
- clarified the informant, adding that the reconnaissance aircraft did not respond to requests from the ground.
At the same time, it was not explained which airline the passenger airliner belonged to, what model it was, and how many people (passengers and crew members) were on board. Also, nothing was said about the brand and affiliation of the military reconnaissance aircraft, who carried out a dangerous rapprochement, obviously trying to hide his presence from the Russian radar stations, hiding behind a civilian board with passengers.
We remind you that on December 3, Russian fighters Su-27 and Su-30 took to the skies over the waters of the Black Sea to meet and escort a pair of American reconnaissance aircraft. The first was identified as the US Air Force Boeing RC-135V Rivet Joint strategic electronic reconnaissance aircraft, assigned to the 55th Air Wing (Offatt AFB, Nebraska) of the 38th Reconnaissance Squadron (hull number 63-9792, call sign OLIVE92), which took off from the airbase Ships on the island of Crete (Greece). The second turned out to be an experimental multifunctional reconnaissance and target designation aircraft Bombardier Challenger 650 Artemis of the US Ground Forces (tail number N488CR, call sign BRIO68), which is temporarily based at the Mikhail Kogalniceanu airport near the city of Constanta in Romania and flies to the Russian and Belarusian borders, and also frequently " surfs the airspace of Georgia.