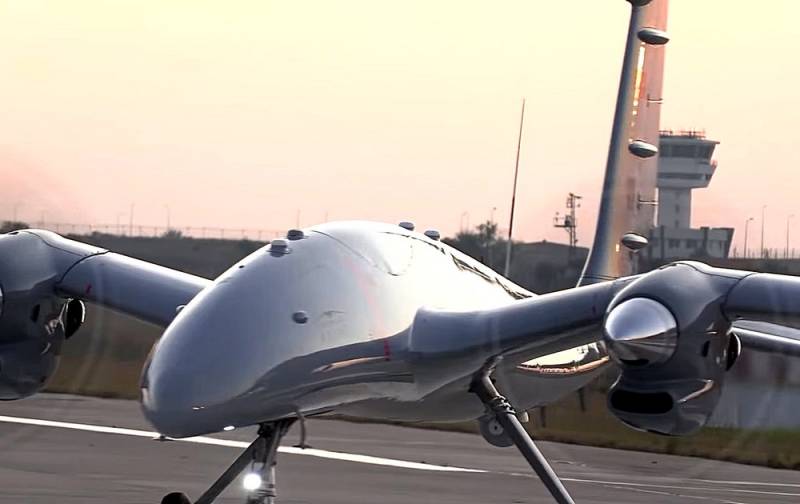 The Turkish company Baykar Makina sold significantly more attack drones to Ukraine than previously reported, thereby causing a wave of reproaches from the Russian authorities. The American edition of Bloomberg writes about this with reference to its own sources. Moreover, new contracts for the supply of UAVs will be signed in the near future.
Bloomberg does not name the exact number of Bayraktar TB2 drones in service with the Armed Forces of Ukraine, but reports at least 24 vehicles being prepared for delivery in the interests of Kiev.
Since 2019, Ankara has sold dozens of drones to Ukraine along with control stations and missiles. The sale of Bayraktar made Turkey one of the most important allies of the Ukrainians
- writes the media.
Recently, photographs of the medium UAV Bayraktar TB2 and heavy Akıncı models with the Ukrainian Air Force insignia appeared on the Web, which may indicate negotiations between Kiev and Ankara on future deliveries of the latest UAV.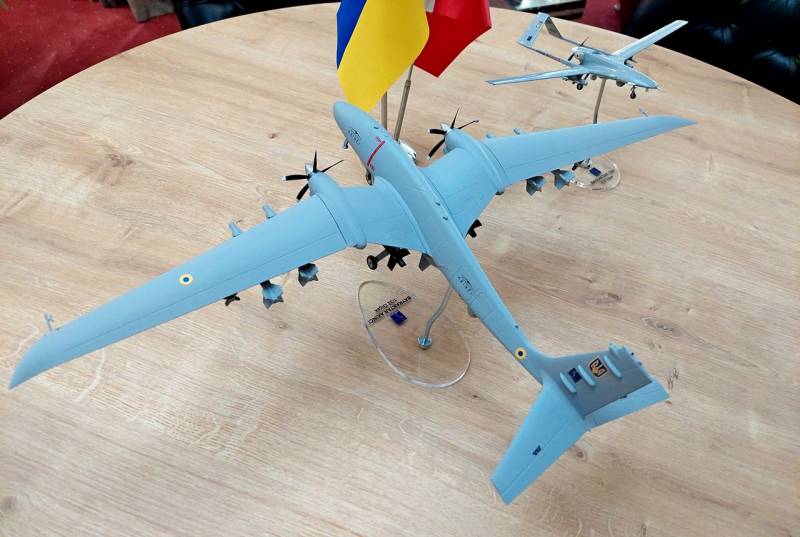 Bayraktar Akıncı is a high-altitude long-range reconnaissance and strike UAV capable of carrying a 1350 kg payload. The maximum take-off weight of the drone exceeds 5,5 tons, and the flight duration is 24 hours. The drone, among other things, can use Turkish-made SOM cruise missiles with a range of about 200 km and a warhead weighing 230 kg. The Akıncı drone can carry two missiles of this type at once.
According to Bloomberg, several more Ukrainian-Turkish joint projects are under negotiation. In particular, we are talking about the development and construction of medium-class launch vehicles based on two-stage Zenit-2 launch vehicles. The transfer of similar missile
of technologies
will allow Ankara to speed up the creation of its own short- and medium-range ballistic missiles.
Recall that on the evening of December 3, Vladimir Putin and Recep Tayyip Erdogan had a telephone conversation, during which the leaders discussed, among other things, the conflict in eastern Ukraine. The head of the Kremlin pointed out to his Turkish counterpart the provocative activity of the Armed Forces of Ukraine, including the cases of the use of Turkish-made strike drones in the Donbas. The presidents agreed that attempts to exert pressure on the unrecognized republics would not lead to a solution to the conflict, but would only aggravate it.