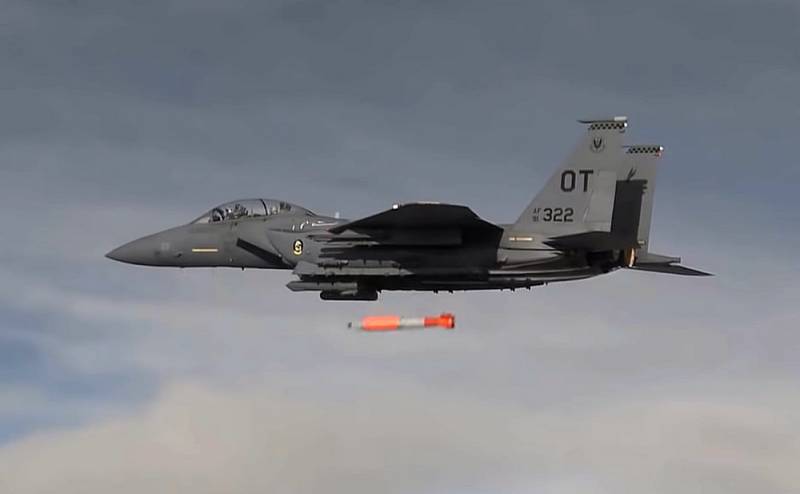 In the USA, the first serial modernized aviation atomic bomb B61-12 was produced and handed over to the military. This ammunition has a nuclear charge of variable power - from 0,7 to 170 kilotons, and its main carrier will be the F-35 multifunctional fighter.
According to a military expert, head of the sector of international military
political
and military
economic
problems of the Higher School of Economics Vasily Kashin, a bunch of F-35 plus B61-12 poses a certain danger for Russia, since it allows a limited nuclear strike on its territory.
Combined with modern carriers such as the F-35 fighter-bomber, the upgraded B61-12 atomic bombs are a dangerous weapon capable of pinpointing well-protected targets. F-35s have the ability to overcome air defenses with a considerable degree of probability. At some heights, they can suppress or weaken the Russian air defense system in a number of areas.
- the expert told the newspaper
LOOK
.
At the same time, Kashin recalled that the use of atomic weapons against Russia, albeit low-power, would lead to an immediate nuclear response from Moscow, which in turn threatens to uncontrollable escalation and the development of a local conflict into a global war.